Mereo raises $70m as TIGIT cancer drug progresses in clinic
News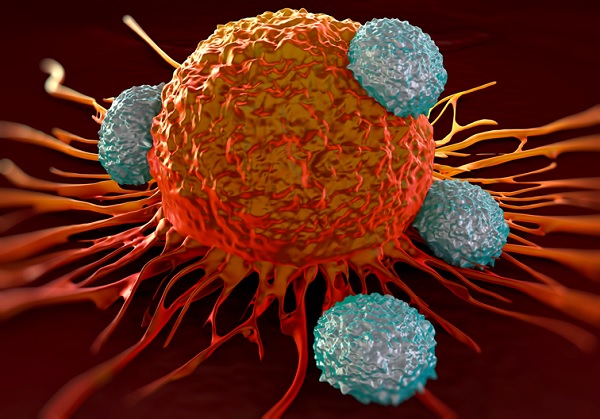 Mereo BioPharma has raised $70m to develop its next-generation anti-TIGIT cancer checkpoint inhibitor drug. 
The finance round was led by OrbiMed and comes almost exactly two years after Mereo decided to pull a US IPO, blaming challenging market conditions.
Investors backing the latest private round include Vivo Capital, Surveyor Capital, Pontifax Venture Capital, Samsara BioCapital, Commodore Capital, and funds managed by Janus Henderson Investors, alongside existing investors Boxer Capital of Tavistock Group and Aspire Capital Fund. 
The TIGIT (T-cell immunoreceptor with Ig and ITIM domains) receptor is already being targeted by pharma companies including Roche. 
At last weekend's American Society of Clinical Oncology (ASCO) conference Roche presented phase 2 data from a combination of its TIGIT drug tiragolumab with its PD-L1 class checkpoint inhibitor Tecentriq (atezolizumab) in non-small cell lung cancer. 
Merck & Co is also working on a TIGIT checkpoint inhibitor and Gilead last week signed a potential $2 billion deal with California biotech Arcus to develop cancer drugs from the class. 
Mereo has announced plans to begin a phase 1b study of etigilimab in Q4. 
The biotech completed a phase 1a dose escalation clinical trial with etigilimab in patients with advanced solid tumors and enrolled patients in a phase 1b study in combination with Bristol-Myers Squibb's PD-1 drug Opdivo (nivolumab). 
Mereo said 23 patients were treated in the phase 1a dose escalation study with doses up to 20mg/kg fortnightly.  
Tumour types included colorectal cancer, endometrial cancer and pancreatic cancer. 
In the phase 1b combination study, a total of ten patients, nine of whom had progressed on prior anti-PD1/PD-L1 therapies were enrolled at doses of 3, 10, and 20 mg/kg. 
Eight patients were evaluable for tumour growth assessment, and all of these patients had progressed on PD1/PD-L1 therapies. 
Best responses included two patients with a partial response and stable disease, the company said. 
Patients remained on study for up to 224 days. No dose limiting toxicities were observed and the most common related adverse events included fatigue, rash, and pruritus. 
Mereo is also active in rare disease R&D and intends to complete a strategic partnership for setrusumab for the treatment of osteogenesis imperfecta before beginning a pivotal phase 3 study  
It also wants to complete the ongoing phase 2 study of alvelestat for the treatment of alpha-1 antitrypsin deficiency with topline data currently expected in the second half of 2021.