Merck, Pfizer get EU nod for Bavencio as bladder cancer maintenance
News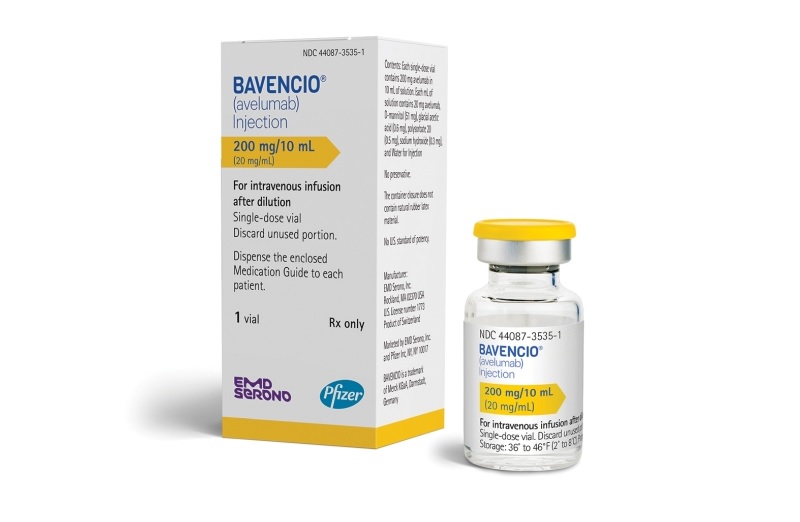 Pfizer and partner Merck KGaA now have approval on both sides of the Atlantic for their checkpoint inhibitor Bavencio as a first-line maintenance therapy for bladder cancer, stealing a march on rival drugs in a highly competitive market.
The European Commission has cleared Bavencio (avelumab) for locally advanced or metastatic urothelial carcinoma (UC) – the most common form of bladder cancer – in cases where cancer hasn't progressed after platinum-containing chemotherapy. The green light in Europe comes six months after the FDA backed the same use for the drug in the US.
The EU decision is based on results from the phase 3 JAVELIN Bladder 100 study, which showed a 31% improvement in overall survival for Bavencio plus supportive care as first-line maintenance treatment following induction chemotherapy, compared to supportive care alone.
Bavencio has previously been approved in Europe and the US as a second-line treatment for bladder cancer after platinum-based chemotherapy.
That is a crowded indication however, and the drug has to jostle for market share with Merck & Co's Keytruda (pembrolizumab), Roche's Tecentriq (atezolizumab), AstraZeneca's Imfinzi (durvalumab), and Bristol-Myers Squibb's Opdivo (nivolumab).
For now, Pfizer and Merck's drug is the only checkpoint inhibitor cleared for the first-line maintenance after induction chemotherapy.
That allows anti-tumour treatment to continue for longer, as most patients can't tolerate more than six cycles of chemo because of toxicity, and crucially gives Pfizer and Merck's drug a chance to grow without competition.
Tecentriq can be used as a first-line alternative to chemotherapy in locally advanced or metastatic UC in the US, while Imfinzi and Keytruda have also been given conditional approvals by the FDA for first-line use in some patients.
However, AZ's drug flunked a confirmatory trial last year, while Keytruda also missed the mark as a monotherapy as well as in combination with chemo in newly diagnosed UC, which could put those approvals in jeopardy.
Most UC patients see their disease worsen within nine months of induction chemo, and only 5% of patients diagnosed with metastatic bladder cancer will live longer than five years, so Bavencio's new indication has been hailed as a significant advance in treatment.
It is now approved for the maintenance use in 38 countries, with 13 others reviewing the application, including Japan. Analysts at Credit Suisse have suggested it could drive peak sales of the drug towards $800 million.
Merck – the only one of the two companies that breaks out Bavencio sales – said that the drug recorded sales of €105 million ($127 million) in the first nine months of 2020.