Merck partners with tech firm AMCM on tablet 3D printing
News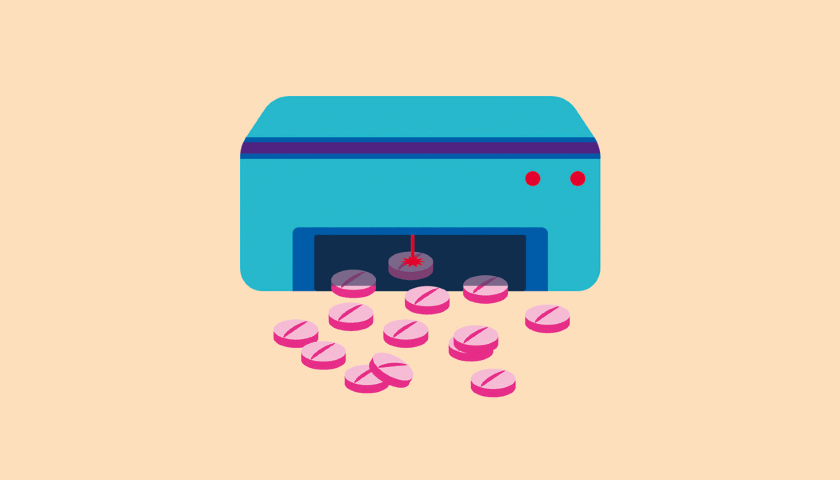 Merck KGaA has partnered with German tech company AMCM to carry out clinical testing on tablets manufactured using 3D printing.
The collaboration – which could be a "massive move towards digitalization of the industry," according to Merck's chief strategy officer Isabel de Paoli – will focus initially on formulation development and production of 3D printed tablets for clinical trials.
Merck and AMCM – part of the metal and polymer 3D printing specialist EOS group – are working on the development of a prototype tablet printer that they hope will be ready for testing later this year.
3D printing has already reached the commercial stage in pharma, after Aprecia Pharmaceuticals claimed FDA approval for its epilepsy therapy Spritam (levetiracetam) in 2015.
The technology still hasn't been routinely adopted in pharma however, although the industry and regulators are starting to pay it more attention.
In 2017, for instance, the FDA became the first regulator in the world to issue a technical framework for manufacturers creating medical products on 3D printers. The guidance explained the agency's thinking on various approaches to 3D printing, including device design, testing of products for function and durability, and quality system requirements.
Former FDA Commissioner Scott Gottlieb said at the time that the agency was "preparing for a significant wave of new technologies that are nearly certain to transform medical practice," noting that several manufacturers had approached the agency to express an interest in using 3D printing in some capacity to produce medicines.
There is interest in using 3D printing to create medicines with complex active drug release profiles, as well as 'polypills' that can combine multiple active ingredients in a single tablet.
Some researchers have even talked about machines that could carry a bank of ingredients and produce doses on demand, though for now that is in the realms of science fiction.
The tie-up between Merck and AMCM focuses on what they call a simplified process for making tablets using "powder bed fusion" methods, which involve using a laser to melt and fuse powder ingredients together layer by layer.
Merck and AMCM note that one of the main advantages of using 3D printing is that it is scalable. In other words, only small amounts of active pharmaceutical ingredient (API) are needed to make initial doses for testing, and it is relatively simple to scale up the manufacturing process to commercial levels without needing to go through reformulation steps.
Merck told pharma manufacturing newswire in-PharmaTechnologist.com that the partners intend to establish a contract development and manufacturing organisation (CDMO) to provide formulation and production services to third-party clients.
Aprecia meanwhile remains committed to the technology, and last week formed a partnership with Purdue University to help refine the use of 3D printing to formulate and produce medicines.