Merck partners neuroloop on bioelectronic device for inflammation
News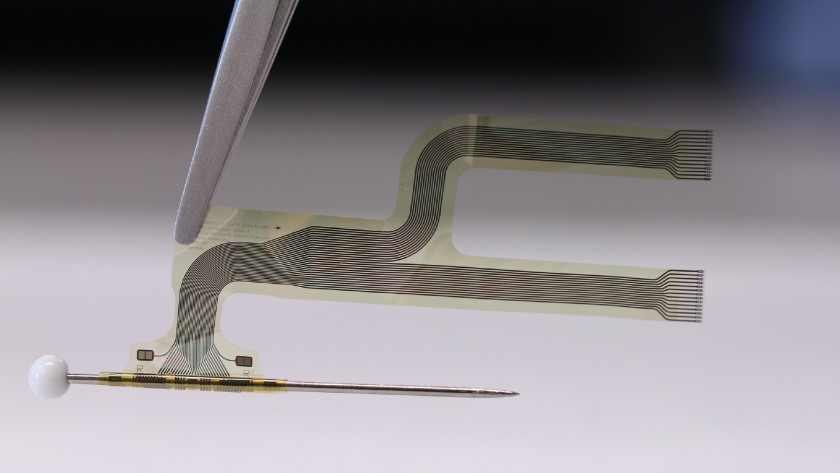 Merck KGaA has joined forces with a unit of medtech firm B Braun – neuroloop – on a way to treat inflammatory diseases using neurostimulator devices.
The German drugmaker will work with startup neuroloop on bioelectronics, put simply the harnessing of electrical stimulation to treat human disease, with a focus on chronic conditions like arthritis and inflammatory bowel disease.
neuroloop – a spinout of Freiburg University in Germany formed in 2016 – has been working to date on using its device as an implant to lower blood pressure, among other applications. The Merck collaboration will concentrate on using the device alongside anti-inflammatory drug therapies.
Merck chief executive Belén Garijo said that these kind of neurostimulator approaches "show great promise in helping to improve therapeutic outcomes and efficiency for patients with chronic inflammatory diseases."
The tie-up with neuroloop and B Braun will bring together their expertise in this area with Merck's knowhow in "electronics, medicines and drug delivery," he added.
The German startup has developed a cuff electrode that allows selective stimulation of fibres in the vagus nerve, which carries an extensive range of signals from the body to the brain and vice versa.
One hypothetical neural circuit – known as the 'inflammatory reflex' – is thought to ferry sensory information about inflammation to the brain as well as anti-inflammatory signals back to the cells in tissues.
An open-label, proof-of-concept study looking at a vagus nerve-stimulating implant as a therapy for rheumatoid arthritis was published in 2016, showing that the device was able to reduce the production of inflammatory cytokines in the body and finding some evidence of reduced disease severity.
The approach sounds simple in principle, but neuroloop chief executive Michael Lauk cautioned that "identifying the specific disease relevant nerve signal patterns and subsequently modulating these signals via stimulation are major challenges in the field of bioelectronics."
"Together with the strong preclinical and clinical expertise of Merck and our platform which enables multi-channel selective stimulation, we are well positioned to potentially solve these crucial challenges and offer neurostimulator treatment to patients suffering from chronic inflammatory diseases," he added.
Merck and its partners are hoping to have initial data from trials of the bioelectronic device by the end of 2022 , which will then be used to establish a clinical development plan with an eye on getting approvals in major markets like Europe and the US.
The drugmaker – which has made bioelectronics a key research area along with other pharma companies like GlaxoSmithKline – says novel bioelectronic devices also have the potential to monitor disease conditions.