Merck makes another bioelectronics play, partnering with Innervia
News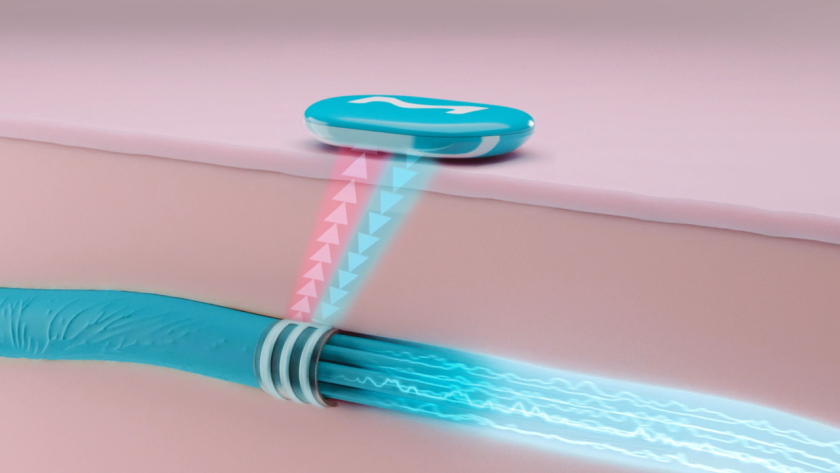 Merck KGaA has forged a second partnership in the bioelectronics category in two weeks, teaming up with Innervia to develop neurostimulator devices for treating chronic diseases.
The alliance with Innervia – a subsidiary of Spain's Inbrain Neuroelectronics – is focusing on stimulating the vagus nerve, which carries an extensive range of signals from the body to the brain and vice versa.
The new agreement comes shortly after Merck started working with B Braun subsidiary neuroloop on vagus nerve-stimulating therapies for inflammatory diseases.
Bioelectronic medicine focuses on the fact that every organ in our bodies is innervated with neural networks, so electrical interfacing with peripheral nerves can be a potential pathway for diagnosing or treating diseases such as diabetes.
Innervia has developed electrodes made of graphene – the thinnest material known to humans, made up of sheets of carbon atoms – and reckons the super-strong material holds the secret to unlocking the potential of bioelectronic therapies.
The electrodes are less invasive than those made using other materials and are  backed up by an artificial intelligence (AI) system that can detect therapy-specific biomarkers and deliver "highly focused, adaptive neuromodulation therapy that is personalised for each patient", according to its developers.
As its name suggests, parent company Inbrain is developing the platform for central nervous system, and formed Innervia to look at other applications of the graphene electrode technology.
Merck and Innervia will collaborate on developing a new generation of graphene-based bioelectronic vagus nerve therapies, with an emphasis on "increasing the selectivity and power efficiency of the device to enable energy intensive neurostimulation".
The hope is that graphene will allow miniaturised electrodes to be developed that enable very precise modulation of signals in the vagus nerve, and require very low power to operate.
Energy efficiency will be an important consideration as bioelectronic devices layer in additional features such as continuous readouts, data analysis and data transmission.
The specific diseases targeted by the alliance haven't been disclosed, but lie within Merck's core therapeutic areas, including inflammatory, metabolic, and endocrine disorders, according to the two companies.
Merck's chief science and technology officer Laura Matz said that Innerva's platform could become "a true enabler for digital personalised treatment of patients suffering from severe and chronic diseases such as inflammatory disorders".
An open-label, proof-of-concept study looking at a vagus nerve-stimulating implant as a therapy for rheumatoid arthritis was published in 2016, showing that the device was able to reduce the production of inflammatory cytokines in the body and finding some evidence of reduced disease severity.