Merck fights back against Roche in adjuvant lung cancer therapy
News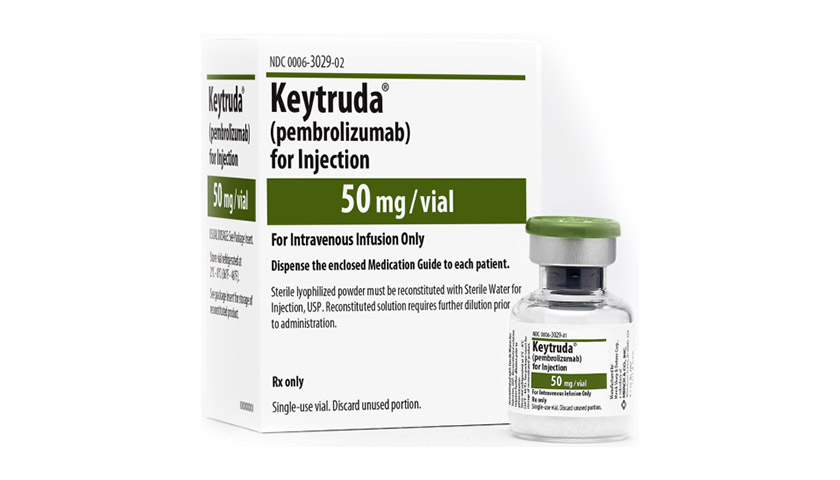 Merck & Co's Keytruda is poised to move even earlier in the treatment of patients with non-small cell lung cancer (NSCLC) after showing efficacy when used to prevent the cancer returning after surgery to remove it in a phase 3 trial.
The results of the KEYNOTE-091 trial showed that Keytruda (pembrolizumab) reduced death or disease recurrence by 24% compared to placebo when used as adjuvant therapy after surgery in an all-comer NSCLC population regardless of PD-L1 expression.
Median disease-free survival (DFS) was almost 54 months for Keytruda compared 42 months for placebo, an improvement of nearly a year.
Merck teased the result of the study in January, and presented the full data at the European Society for Medical Oncology (ESMO)  meeting yesterday. The company said it will now move swiftly ahead with applications to extend the labelling of Keytruda to include adjuvant NSCLC treatment.
Keytruda is already the undisputed market leader in immunotherapy for NSCLC thanks to widespread use as a first-line treatment for more advanced cases of the cancer, but it was beaten to the adjuvant category by Roche's Tecentriq (atezolizumab), which was approved by the FDA last October.
Roche's drug is, however, cleared only as an adjuvant treatment for NSCLC patients with a PD-L1 expression of 1% or more – accounting for around 40% of all NSCLC.
Assuming Keytruda is approved for the new use, Merck has an opportunity to displace Tecentriq in adjuvant NSCLC , estimated to be a $1 billion market, as it could remove the need for PD-L1 testing before treatment. However, there are other key differences between the studies that complicate the picture.
KEYNOTE-091 study included a slightly broader range of NSCLC patients – those with stage Ib to IIIa versus stage II to IIIa for the IMpower010 trial of Tecentriq. Meanwhile, Roche's study enrolled patients cases who had surgery to remove the tumour as well as platinum chemotherapy.
The differences make a comparison between the two drugs challenging, but for reference in IMpower010 , Tecentriq achieved a 34% reduction in death or disease recurrence, with an initial DFS of 42 months compared to 35 months for placebo.
There are some perplexing findings in KEYNOTE-091 however, including that in high PD-L1 expressers (50% or more), there was a trend to improved DFS that did not meet statistical significance – a paradoxical result given Keytruda's mechanism of action.
There was also no significant improvement in overall survival, with an 18-month OS rate of 91.7% for Keytruda and 91.3% for placebo – although Merck said the data are still not mature enough to show a difference.
"These are the first positive results for Keytruda in the adjuvant setting for NSCLC, and represent the sixth positive pivotal study evaluating a Keytruda-based regimen in earlier stages of cancer," said Roy Baynes, Merck's chief medical officer.
Other cancer immunotherapy developers are also running adjuvant NSCLC studies, although they are running at least a year behind Merck.
Bristol-Myers Squibb is running the Checkmate-77T trial of Opdivo (nivolumab), while AstraZeneca's Imfinzi (durvalumab) is being tested in MERMAID-1.