Medical charities "slipping through cracks" of UK pandemic support
News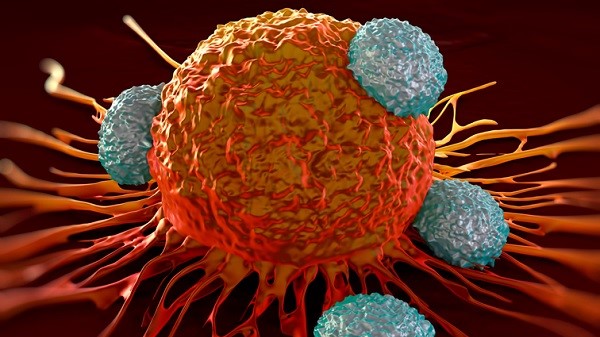 Charities have already been hit hard by the coronavirus pandemic and lockdown, and Cancer Research UK says it could have to cut £150 million from much-needed research funding as it prepares for a big drop in income.
The medical charity, which accounts for around half of all publicly-funded cancer research in the UK,  says it is predicting that its revenues in this financial year will fall by a third, with further losses next year, and says the government must step in and bridge the funding gap or risk crippling the UK's science base.
CRUK supports a network of around 4,000 researchers, working at 90 institutions in more than 40 UK towns and cities. Without help it may however have to close some sites, leaving "thousands of early-career scientists unsupported," and cancel new research projects, says the charity.
£150 million is equivalent to approximately 35% of CRUK's research spend, and a reduction of that magnitude  "will not only prevent future breakthroughs for people with cancer but will have a massive impact on scientists and research infrastructure that have taken decades to build" it claims.
The charity – along with around 150 others under the umbrella of the Association of Medical Research Charities (AMRC), wants the government to commit to a co-funding programme for life sciences research, matching charities' funding for at least three years.
At the time of writing the government hadn't responded formally to the request, but a spokesman for the Department of Health and Social Care told the Guardian: "We are working closely with medical research charities to understand the impact of the pandemic on the sector and identify how we can work together, ensuring patients continue benefiting from charity-funded research."
Widespread problem
Since the coronavirus pandemic arrived in the UK, the "third sector" – registered charities and other organisations such as associations, self-help groups and community groups – have said they are facing an average 24% reduction in total income for the year.
That equates to a £12.4 billion loss in total, according to the Institute of Fundraising, and stems from reduced trading and fundraising during lockdown as well as lower donations as the economic fallout from the pandemic gathers pace.
AMRC chief executive Aisling Burnand said that its members are reporting a 38% reduction in income on average, and can't tap into a £750 million charity support package set up by the government because it doesn't extend to medical research groups.
Collectively, AMRC charities are projecting an average 41% decrease in their research spend over the next year, a £252 to £368 million shortfall. It is asking for at least £310 million from the government in the financial year of 2020/21 to bridge the research spending gap.
CRUK chief executive Michelle Mitchell said that its problems "are echoed by medical research charities across the UK", threatening thousands of research projects across the UK and undermining the country's position as a global science leader.
CRUK already said back in April it would have to cut £44 million from its research spend due to COVID-19, but now says it underestimated the impact of the lockdown.
"Medical research charities help to drive progress by funding early-stage, high risk research that wouldn't otherwise be supported," writes Mitchell in a blog post, adding that "the insights that our researchers generate feed the pipeline of pharma companies all over the world."
CRUK said that it has also been involved in the spin-out of 40 biotech companies from academia, which collectively have raised around £1 billion in third-party investment over the years, supporting the UK life-sciences industry base.