Medial EarlySign's AI scans medical records for kidney disease warning signs
A machine learning technology developed to spot dangerous medical conditions before they worsen has shown its value in a trial.
Based in Kfar Malal, Israel, Medial EarlySign is one of dozens of companies now developing Artificial Intelligence algorithms which can scan large volumes of medical records to pick out warning signs buried in patient data.
Medial's latest algorithm looks to identify diabetes patients who are at highest risk of having renal dysfunction within the next 12 months.
Medial EarlySign's machine learning-based model analysed dozens of factors contained in Electronic Health Records (EHRs), including laboratory test results, demographics, medication, diagnostic codes and others, to predict who might be at high risk for having renal dysfunction within the period.
The company chose to isolate less than 5% of the 400,000 diabetic population selected from its database of 15 million patients, and the algorithm was able to identify 45% of patients who would progress to significant kidney damage within a year, prior to becoming symptomatic.
This represents 25% more patients than would have been identified by commonly-used clinical tools and judgement.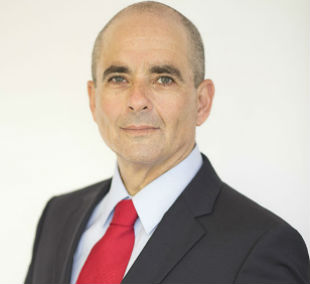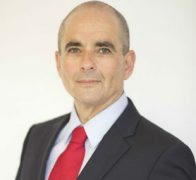 "Immense efforts are invested in developing treatment protocols to reduce the number of patients who will develop renal dysfunction due to diabetes," said Dr Ran Goshen, Medial EarlySign's chief medical officer. "Medial EarlySign's algorithm can aid decision makers, drug developers, insurers and providers to better allocate their capped resources and secure preferential clinical outcome as well. This can help reduce the likelihood for diabetes-related end stage renal disease (ESRD)."
The company is collaborating with Dr Itamar Raz, Head of the Israel National Council of Diabetes and Director Emeritus of the Diabetes Unit at Hadassah University Hospital, who says AI has the potential to pick out risk factors and reveal the 'slightest correlations' which could lead to improved patient risk stratification.
The new service builds on Medial EarlySign's first product, ColonFlag, which identifies patients at risk of having undiagnosed colorectal cancer at curable, early stages.
NHS scaling up use
Use of this technology is now being scaled up; in December the NHS in England announced the qFIT pilot study, which is due to be expanded for use across 50 general practices and 14 hospitals in London.
The technology could help the NHS deal with increasing demand for bowel screening. It is considerably less expensive than a colonoscopy, costing around £10 per test ($14) compared to over £450 for a colonoscopy.
Other companies working in the field include IBM's Watson and Google's DeepMind, which is working with the NHS in England. The field is also coinciding with a new generation of diagnostic tests, such as liquid biopsies and genetic risk screening tools, which together will bring about a revolution in how diseases are diagnosed and managed.
Don't miss your daily pharmaphorum news.
SUBSCRIBE free here.