Mahana raises $61m for IBS digital therapeutic
News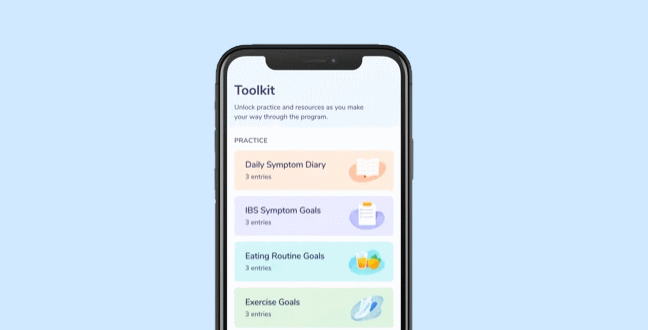 Mahana Therapeutics has raised second-round financing of $61 million that will be used to launch what it says will be the first prescription digital therapeutic (DTx) for irritable bowel syndrome, one of several digital health products in its pipeline.
The Mahana IBS tool – a three-month course that uses cognitive behavioural therapy (CBT) to log symptoms, and provide guidance on changing behaviour and thinking in a way that allows them to reduce the severity of IBS symptoms.
The DTx was first developed by researchers from King's College London under the name Regul8, and was put through its paces in a 558-patient clinical trial in primary and secondary care in the NHS in England, with results showing that helped reduce symptoms when added to current therapies for IBS.
In the UK, where it recently was awarded a CE Mark and is known as Parallel, the DTx is priced at around £300 ($415) per course.
IBS is a common long-term bowel condition causing symptoms such as abdominal pain, bloating, and diarrhoea or constipation, and CBT is a well-established approach to managing the disorder, although access to therapists can be tricky.
Mahana reckons its digital course could help solve that access issue, and says that most of the 35 million people with IBS in the US do not have access to licensed clinicians trained in CBT for gastrointestinal conditions.
The DTx was approved in a web-based format by the FDA based on the trial results in 2020, and cleared it for mobile Android and iOS devices in June. The new funding will be used to launch the DTx across the US in 2022, according to the company.
Mahana notes that IBS is usually treated with diet and lifestyle changes as well as pharmaceuticals to treat symptoms, which can reduce symptom severity. It maintains however that most people with IBS are frustrated and dissatisfied with their current treatment.
The $61 million top-up – led by JAZZ Venture Partners and Gurnet Point Capital – brings the total amount of funding raised by Mahana to date to $81 million.
https://twitter.com/mahanatx/status/1425581101322444800
"We are grateful for the support of leading digital health, technology, and life science investors who share our vision to empower patients with affordable, accessible, and effective digital tools to help patients manage their chronic conditions," said Mahana's chief executive Steven Basta.