Magic mushroom compound matches antidepressant in clinical trial
News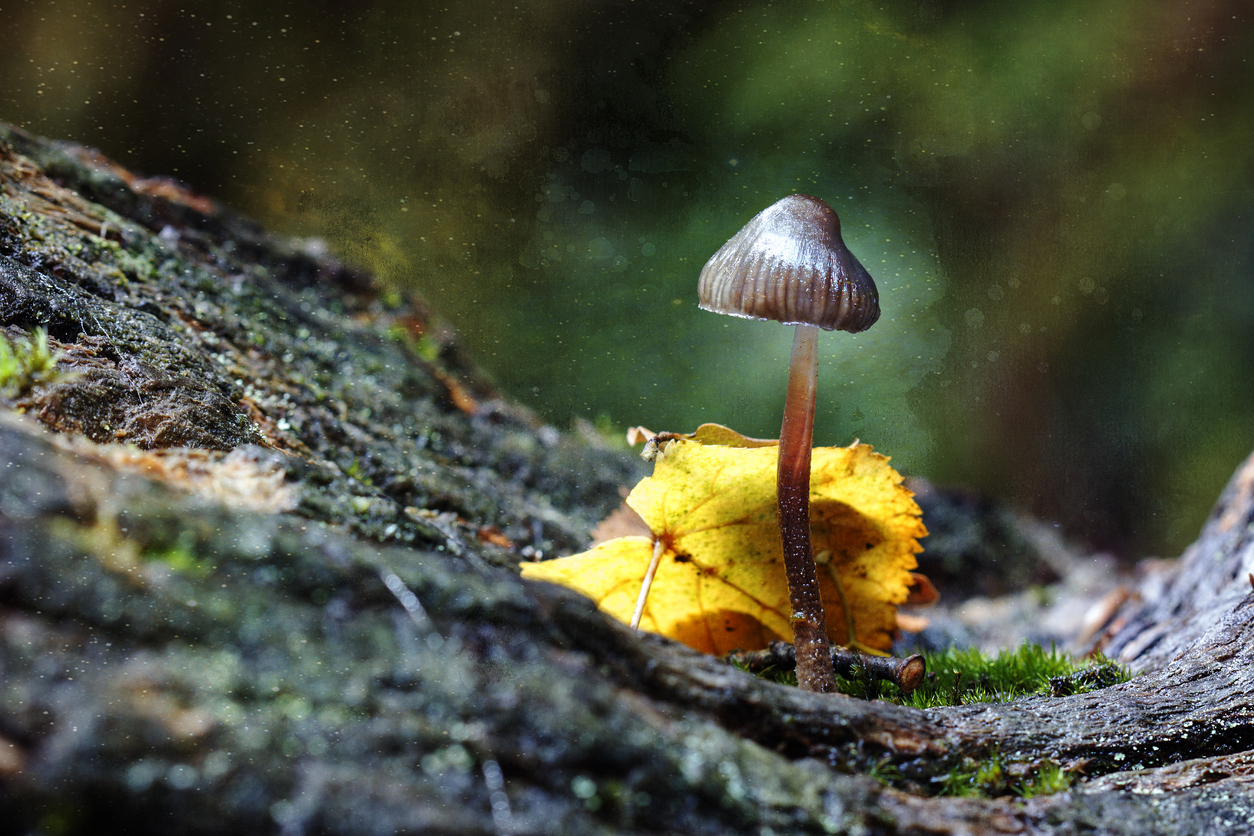 The active compound in magic mushrooms – psilocybin – seems to be at least as effective as a commercially-available antidepressant in a phase 2 trial, and may work more quickly. 
Researchers at Imperial College London's Centre for Psychedelic Research also say that psilocybin may have a stronger effect and was more likely to help patients achieve remission from depression, although they stress the study was small and more research is needed.
The trial compared a psilocybin formulation developed by UK company Compass Pathways to escitalopram, a widely-used antidepressant, in what is one of the first direct head-to-head comparisons of the two treatments.

In the 59-patient study, 30 were given two doses of Compass' crystalline formulation of psilocybin – COMP360 – spaced three weeks apart in a clinic in which they listened to a curated music playlist and were guided through their experiences by a psychological support team. The remaining 29 patients took a six-week course of daily oral escitalopram, a drug in the widely used selective serotonin reuptake inhibitor (SSRI) class.
The psilocybin group also got a daily placebo pill, while the SSRI arm had two guided therapy sessions in which they received a subtherapeutic dose of psilocybin so patients would not know which arm they were in.
The study found no statistically significant difference between the groups on depression scores using the Quick Inventory of Depressive Symptomatology–Self-Report (QIDS-SR-16) scale, suggesting the two therapies were equivalent.
A clinical response, defined as a reduction in depression scores from baseline of at least 50%, was seen in 70% of people in the psilocybin group, compared with 48% in the escitalopram group.
On secondary measures there was a greater benefit for psilocybin, including greater ability to feel pleasure and express emotions, reductions in anxiety and suicidal thinking, and increased feelings of wellbeing.
Remission rates were also twice as high in the psilocybin group than the escitalopram group, at 57% and 28% respectively after six weeks, according to Dr Robin Carhart-Harris, who heads up the Centre for Psychedelic Research.
"One of the most important aspects of this work is that people can clearly see the promise of properly delivered psilocybin therapy by viewing it compared with a more familiar, established treatment in the same study," he said.
The study was open to anyone with moderate-to-severe depression, so the latest findings build on the ICL team's previous research testing psilocybin therapy as a fallback therapy for treatment resistant depression.
The scientists acknowledge that the study was small, and had a very homogenous patient population – mainly white, well-educated men – so the results can't be extrapolated to other populations.
They also warn that the psychological support is an integral part of the psilocybin therapy, which can be a challenging experience, so people should not be tempted to self-medicate with magic mushrooms.
"Context is crucial for these studies and all volunteers received therapy during and after their psilocybin sessions," said Dr Rosalind Watts, the trial's lead investigator.
"Our team of therapists were on hand to offer full support through sometimes difficult emotional experiences."
The findings build on a growing body of evidence that psychedelic drugs could have a role to play in depression, which helped Compass to a $127.5 million initial public offering last year despite still being viewed as a high-risk endeavour.
The latest study results are published in the New England Journal of Medicine.