Lynparza gets OK for use in prostate, breast cancers on NHS
News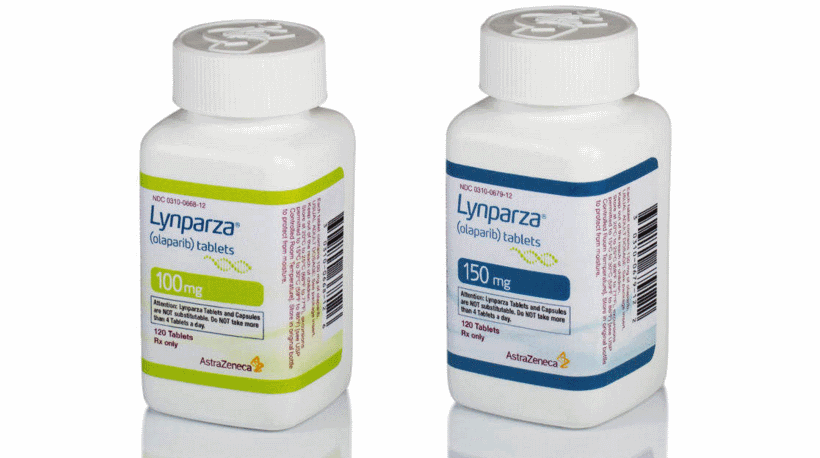 AstraZeneca and Merck & Co's Lynparza will be made available to prostate and breast cancer patients in England and Wales, after cost-effectiveness assessor NICE backed extending its use beyond ovarian cancer.
For the first time, Lynparza (olaparib) has been recommended for routine NHS use in advanced prostate cancer, as well as early-stage breast cancer tumours that have mutations in BRCA1 and BRCA2 genes.
NICE has backed the PARP inhibitor for people with early-stage, high-risk BRCA-positive, HER2-negative breast cancer after standard treatment, to help prevent their cancer returning and improve their chances of survival. The drug was approved for this indication last year on the strength of the OlympiA trial, which found it cut their risk of dying by 32%.
At the same time, it has endorsed use of the drug in men with advanced, incurable BRCA-positive prostate cancer who have seen their disease progress despite hormone therapy, in order to slow down progression and extend their lives.
Last year, the agency rejected this indication having failed to reach an agreement on price, after it was accepted by the Scottish Medicines Consortium, its counterpart north of the border – creating a disparity in access across the UK that has now been resolved.
Lynparza was approved for the prostate cancer indication in 2020 based on the PROfound trial, which demonstrated a reduction in the risk of disease progression or death by 78%, and also showed improved overall survival with the OARP inhibitor compared to a new round of hormonal therapy.
The decision to extend NHS coverage of the drug comes after complex negotiations over pricing of Lynparza for different types of cancer, according to the Institute of Cancer Research (ICR), which had a hand in the development of olaparib for BRCA-mutated cancers. It also said that the outcome of the negotiations could serve as a model for flexible pricing that could improve NHS access to new medicines.
Lynparza has been available on the NHS in England and Wales for women with advanced, BRCA-positive ovarian cancer who have stopped responding to treatment since January 2020. Around 800 additional patients in total will be eligible for the treatment: roughly 500 prostate and 300 breast cancer cases.
It was the first PARP drug to reach the market in 2014, and has become a big earner for AZ and Merck, topping the PARP inhibitor category and bringing in sales for the two pharma companies of $2.6 billion and $1.1 billion last year, respectively.
First PARP/checkpoint inhibitor combo data
AZ, meanwhile, has reported the first clinical data looking at the combination of a PARP drug with a checkpoint inhibitor in ovarian cancer, which suggests there is a benefit in combining the two classes, and could extend use of Lynparza into patients without BRCA mutations.
The results of the investigator-led phase 3 DUO-O study of Lynparza with AZ's PD-L1 inhibitor Imfinzi (durvalumab) – added to standard first-line therapy with chemotherapy and bevacizumab – showed a statistically significant and clinically meaningful improvement in progression-free survival (PFS) compared to chemotherapy and bevacizumab alone.