Limbix' digital therapeutic cuts depression symptoms in young people
News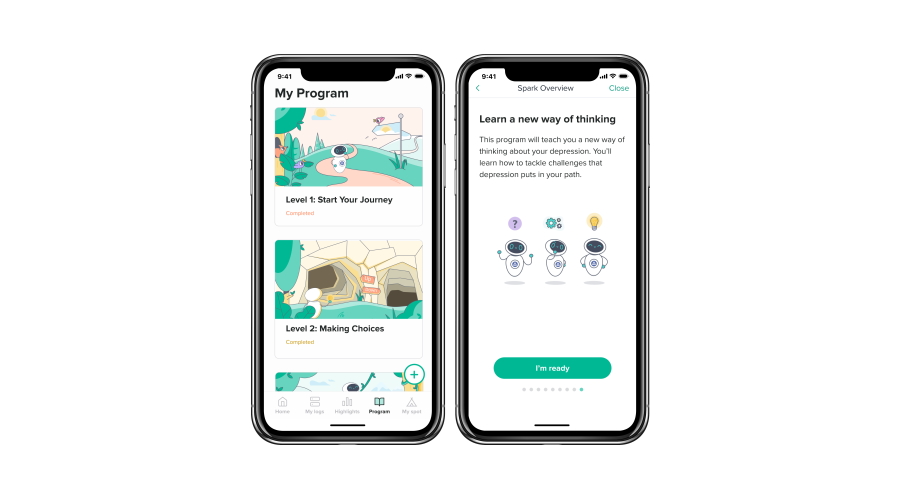 Limbix is moving ahead with plans to file for FDA approval of its SparkRx digital therapeutic (DTx) for adolescents with symptoms of depression after reporting positive results in a clinical trial.
SparkRx uses a programme of cognitive behavioural therapy (CBT) that is designed to be used alongside treatment by a clinician, and to provide a readily-available intervention for young people when access to interpersonal psychotherapy may be limited.
In the 121-patient trial, treatment with SparkRx led to a statistically significant reduction in depression symptoms measured using the PHQ-8 scale compared to a control app, achieving remission from depression symptoms in 21% and 4% of subjects, respectively.
Out of 83 subjects who completed the treatment programme, response rates were 29% with SparkRx and 16% for the control app, while for the overall group Spark Rx achieved a response rate of 24% and 17% remission.
The data were presented at the 2021 American Academy of Paediatrics (AAP) conference by Limbix' chief medical officer Benjamin Alouf, who said the DTx could help alleviate a "critical shortage of mental health specialists" in the US.
Added to that, more than one in five young people struggling with depression and suicide attempts are rising, he added.
"We are very encouraged by these promising results and believe that SparkRx has the potential to address the growing mental health crisis in the US and the need for improved access to treatment for our youth," said Alouf.
Limbix is making the DTx available for a limited time at no cost to patients and healthcare providers. Limbix can move ahead of formally seeking FDA approval because the agency has freed up access to digital therapies for people with psychiatric disorders during COVID-19 crisis.
It is also talking to payers about establishing reimbursement routes for SparkRx should it receive FDA clearance.
There is growing recognition meanwhile that digital tools can be a useful adjunct to other therapies for young people with mild depression.
In 2019, for example, UK health technology assessment (HTA) NICE recommended the use of CBT delivered via mobile phones, tablets or computers as a first-line intervention for this patient group alongside psychotherapy and group mindfulness sessions. NICE also backs the use of digital CBT for adults with mild to moderate depression.
Meanwhile, other companies have launched DTx products for depression, including Happify Health, which launches its Ensemble app for people with both major depressive disorder and generalised anxiety disorder in the summer, as well as Orexo which debuted its deprexis programme last year.