Lilly's antibody for COVID-19 protection starts nursing home trial
While the world waits an effective coronavirus vaccine, Eli Lilly has started late-stage human testing an antibody drug as an alternative way to prevent viral transmission in high-risk locations.
The US drugmaker is testing the antibody – called LY-CoV555 and developed in collaboration with Canadian biotech AbCellera – in a phase 3 trial to see if it can prevent the spread of the coronavirus among residents and staff in US nursing homes.
More than 40% of coronavirus deaths in the US have occurred in people who live or work in long-term care facilities, so if effective in the study the antibody could have a significant impact on the pandemic, according to Lilly. Results are due before the end of the year.
The US has been affected by the coronavirus crisis more than any other country around the world, with the number of confirmed cases heading towards 5 million, and almost 160,000 deaths at last count.
It's a challenging study to run, so Lilly has set up customised mobile research units, including a retrofitted recreational vehicle (RV) to provide mobile lab support and clinical trial material preparation and a trailer truck to deliver the supplies needed to create an on-site infusion clinic.
The fleet will be sent out in response to outbreaks of the virus at long-term care units. Staff will also be deployed to minimise the impact of the trial on facilities that don't normally run clinical trials.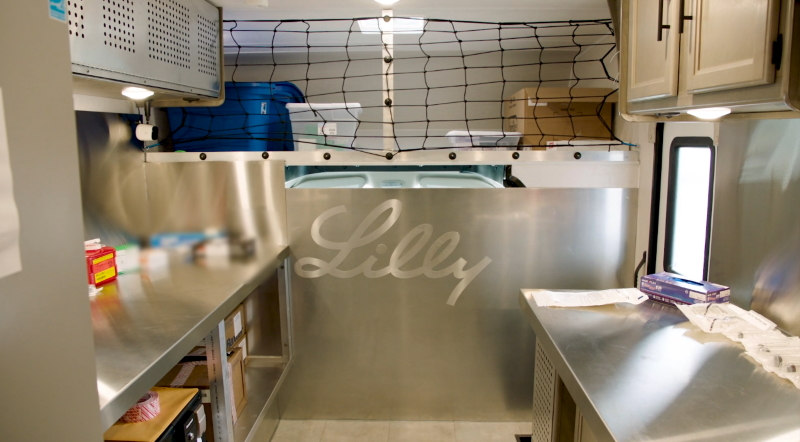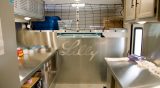 The decision to advance LY-CoV555 into phase 3 comes just a couple of months after Lilly and AbCellera started testing the drug in clinical trials. It was identified from a blood sample taken from one of the first US patients who recovered from COVID-19.
AbCellera screened over five million immune cells looking for lines that produced functional antibodies that could neutralise SARS-CoV-2, the virus that causes the disease.
The company then identified over 500 unique fully human antibody sequences –  which it says is the largest panel of antiSARS-CoV-2 antibodies ever reported – before screening those antibodies to find the ones most effective in neutralising the virus.
Lilly and AbCellera intend to test the drug both for prophylaxis against the coronavirus and as a treatment for confirmed infections.
The phase 3 study – which Lilly says is the first of its kind – is called BLAZE-2 and will enrol around 2,400 subjects at care homes that have had confirmed, recent cases of COVID-19 and so have a high risk of coronavirus transmission.
It is being conducted in collaboration with the National Institute of Allergy and Infectious Disease (NIAID), part of the US National Institutes of Health, and will test a single dose of LY-CoV555 to see if it can protect against viral transmission over four weeks' follow-up.
A secondary aspect of the study will be to see if the antibody can reduce complications of COVID-19 through eight weeks among patients who succumb to infection.
Don't miss your daily pharmaphorum news.
SUBSCRIBE free here.