Lilly and Boehringer biosimilar undercuts Lantus by 15%
Eli Lilly and Boehringer Ingelheim will undercut Sanofi by 15% with Basaglar, a biosimilar version of the insulin blockbuster Lantus launched today in the US.
Basaglar will also undercut Sanofi's longer lasting version, Toujeo, and is likely to win a large share of the market over the next few years.
Basaglar has been approved as a "follow-on" drug based on clinical comparisons with Lantus, the first time a drug has been approved using this pathway.
The launch of Basaglar has been co-ordinated with a new alliance between Lilly and pharmacy benefits manager Express Scripts, aimed at cutting out-of-pocket costs to some patients hit hardest by recent price rises.
The moves signal that Lilly and Boehringer are serious about muscling back into the diabetes market, in which Sanofi and Novo Nordisk have eclipsed Lilly, a pioneer in the field.
The list price of Basaglar will be $316.85 for a pack of five pens, 15% below the list price of Lantus.
The companies also hope to steal market share from Novo Nordisk, undercutting the long-acting Levemir (insulin detemir) by 21% and Tresiba (insulin degludec) an ultra long-acting insulin, by 28%.
The prices that patients will pay depends on their insurance scheme, with most paying a fixed co-payment for their medicines, while some pay a percentage of the medicine's cost.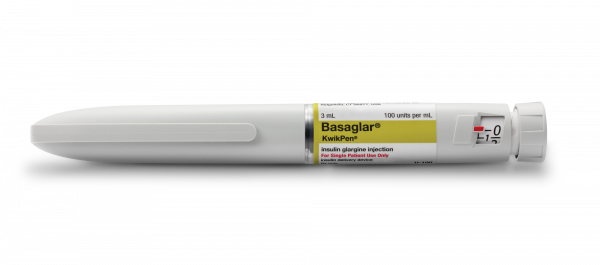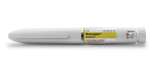 The new cut-price rival will increase the pressure on both Sanofi and Novo Nordisk.
Sales of Sanofi's Lantus are already sliding in Europe because of competition from the biosimilar, where it was launched in 2015, and in the US prescribers have started to prefer Novo Nordisk's newer rivals instead.
In Q3, sales of Lantus were down 9.8% compared with the same period last year, at just under $1.4 billion. Sanofi announced this week plans to cut 20% of jobs in its US diabetes and cardiovascular business in advance of the Basaglar launch.
With such a large discount compared with Novo's drugs, and at a time when drug prices are being scrutinised by president-elect Donald Trump, Basaglar may well impact on the sales of Levemir and Tresiba too.
Novo has already announced that it will keep a lid on drug price inflation, and will only increase prices by single-digit figures.
This move looked to be the Danish drugmaker taking pre-emptive action before the launch of Lilly's drug, as well as trying to keep on the right side of politicians.
Express Scripts alliance
Meanwhile the new price discounting alliance with pharmacy benefit manager Express Scripts was announced two days ago. The scheme will be launched on 1 January 2017 via mobile and web platforms hosted by Blink Health, and offer discounts of up to 40%.
The discount scheme aims to cut costs for people who pay full retail prices at the pharmacy, such as those who have no insurance or are in the deductible phase of their high-deductible insurance plans.
The new pricing scheme is necessary as the cost of insulin has risen sharply for many patients in the last few years. Lilly says this is because of changes in insurance benefits, as discounts and rebates aren't available to the uninsured or people in the deductible phase of their high-deductible plans.
The company says it consulted with advocacy groups and people with diabetes about the price of insulin, and has been working with Express Scripts to develop options for people who pay full retail price since the autumn.
The programme includes all versions of Humalog, all Humulin U100 formulations, as well as Basaglar.
Enrique Conterno, president of Lilly Diabetes, said the new scheme would hopefully drive additional change within the health care system for people who use insulin.
"The health care system is incredibly complex, and we hope this programme is a first step that will drive more thinking and innovative solutions for people with diabetes," Conterno said. "A more extensive solution will require leadership and co-operation across many stakeholders, including manufacturers, pharmacy benefit managers, insurers and patients.  We're committed to seeking additional solutions so that everyone who uses insulin has reasonable access."
Lilly and Boehringer's move will put the cat among the pigeons in the diabetes market, forcing its rivals to consider similar schemes and discounts.
Don't miss your daily pharmaphorum news.
SUBSCRIBE free here.