Lilly preps for rollout of its connected diabetes system
News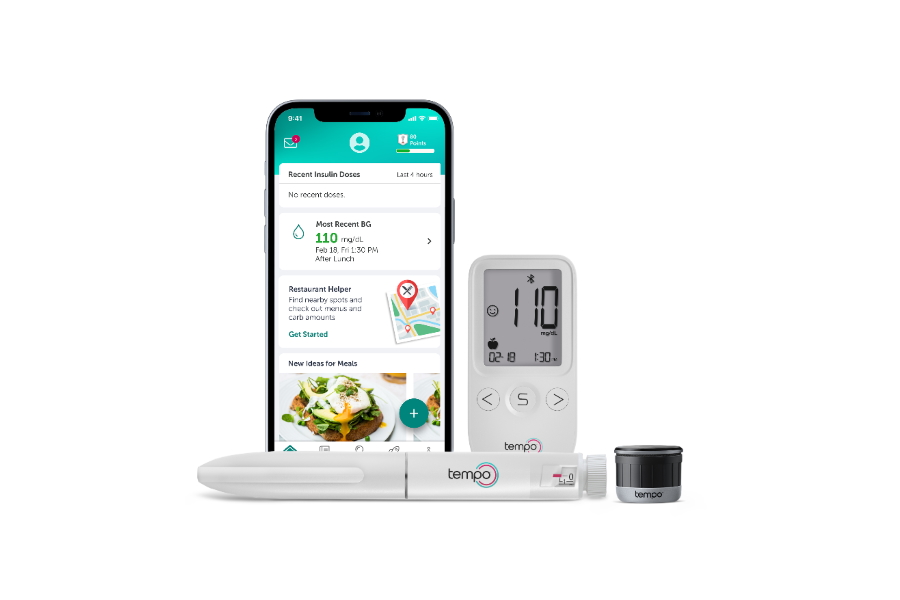 After years of preparation, Eli Lilly is on the brink of launching a fully connected and personalised diabetes management platform, underpinned by digital technologies.
The Tempo system brings together a pre-filled insulin pen, the TempoSmart app and a recently-approved Smart Button device that stores and transfers insulin dose-related data from the pen, and can link with compatible devices.
That includes continuous glucose monitoring systems developed by Lilly's partner Dexcom as well as other manufacturers, as well as wearable devices from Fitbit, Garmin, Google and Apple.
Taken together, the system can support patients with medication reminders, education resources, insulin dose logging and feedback on blood glucose levels, while a hub for physicians called Tempo Insights helps them make decisions about patient care based on data.
At the moment, most insulin dosing information is recorded manually in a logbook or app, and human error can lead to inaccurate or incomplete information that can impact blood sugar control.
Tighter glucose control is known to reduce the risk of complications of diabetes like cardiovascular disease and nerve damage affecting the eyes and extremities.
The system works as follows. The reusable Smart Button attaches to the top of the Tempo insulin pen, and communicates via Bluetooth with the app – a bespoke version of Welldoc's BlueStar software – to log when shots are administered and the dose taken.
The Tempo pen is currently compatible with three of Lilly's insulin products, including Humalog and Lyumjev, both insulin lispro-based, and insulin glargine brand Basaglar.
"Despite technological advancements, people continue to experience challenges with the complexities of insulin dosing," said Kevin Cammack, head of connected care for Lilly Diabetes.
"Using the learnings from early adopters of Tempo, we look forward to continually innovating our technology to aid those who use Lilly insulins to manage their diabetes," he added.
Lilly said it will conduct a phased rollout for the platform to an initial group of clinics caring for type 1 and 2 diabetics starting later this year, with the objective to make it available across the US in 2023.
The company is also preparing to make it available elsewhere, starting with the EU, where the Smart Button was cleared for marketing in August. It plans to begin small-scale pilot studies "in selected countries through partnerships with existing diabetes management ecosystems."
Lilly is trying to stay ahead of rivals Novo Nordisk and Sanofi in an increasingly competitive insulin market, as well as tapping into the trend to make medicines safer and more effective through the use of digital technologies.
Novo Nordisk has introduced all-in-one, connected insulin pens that use near-field communication (NFC) to communicate with an app, while Sanofi has taken a similar approach to Lilly, developing an add-on device for its existing pen range.
Smart insulin pens are expected to drive the insulin pen market from $13.8 billion in 2020 to more than $16 billion by 2030, according to GlobalData.