Labour peer says he opposes Corbyn-style state-funded drugs firm
News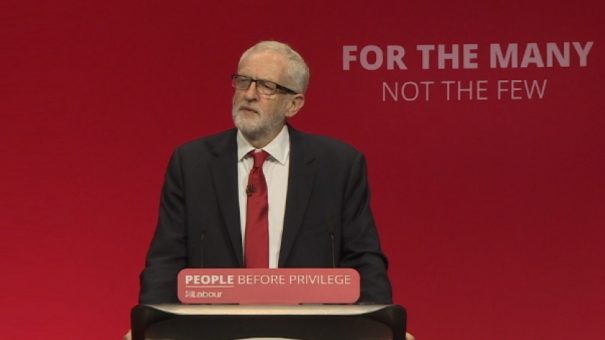 A Labour peer has spoken out against the idea of a nationalised drugs industry, saying that proposals for a state-funded drugs company such as that favoured by Jeremy Corbyn would "not be the right model" for bringing down drug prices.
Lord Drayson's comments seem to place him in opposition to Labour leader Jeremy Corbyn, who in September told the party's annual conference that he favours a state-funded generics firm, that would make life-saving medicines available for all.
Corbyn also said that private drugs firms should be required to keep prices down as a condition of receiving public funding for research.
Corbyn's ideas were a reaction to the scandal over NHS funding for Vertex's cystic fibrosis drugs such as Orkambi, which was finally resolved last month.
The three-year row that had been preventing NHS patients getting access to Orkambi finally ended last month when NICE, the NHS, and Vertex finally reached a funding agreement.
It is not clear whether Corbyn's nationalisation ideas have been fleshed out in Labour's as yet unpublished election manifesto, but a Labour peer has gone on record to say that nationalisation is not the way to tackle drugs prices.
Questioned in a panel debate at the FT Global Pharmaceutical and Biotechnology Conference in London, Lord Drayson said that the government should not try and disrupt drug pricing directly.

Lord Drayson
Instead Lord Drayson called on government and industry to work together to bring down prices and work more closely to bring medicines to market.
He said: "I think we need an evolution of the relationship, which is a transactional one. That is the future. We do need a new model, but I don't think that nationalisation is the right model."
Drayson, who used to be a Labour health minister, pointed out that the NHS is in a unique position to work with industry given that it is held in high esteem by the general public.
After leaving the government Drayson has gone on to be CEO of Sensyne Health, which uses artificial intelligence algorithms to analyse anonymous patient data to expedite R&D into new drugs.
Before that he co-founded Powderject Pharmaceuticals, an Oxford University spinout in 1993 before selling it to Chiron for $890 million a decade later.
Last month Sensyne revealed that it was 10 months late in declaring bonuses worth around £1 million to Drayson and its finance chief Lorrie Headley.