Kyowa Kirin backs €125m life science fund closed by Fountain Healthcare
News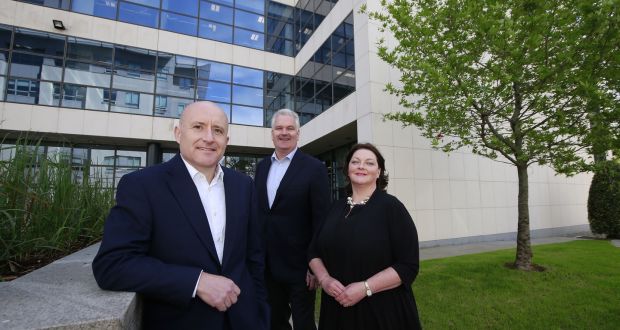 Ireland-based Fountain Healthcare Partners has raised another €125 million ($131 million) for its third life sciences fund – 25% ahead of its target – and says it will pump most of the money into European therapeutics and medical device companies.
The latest cash injection adds to the €118 million initially raised by Fountain Healthcare for the fund in May 2019, and brings the total value managed by the company above the €300 million mark. The third fund is now closed.
The specialist life sciences venture capital shop – which has offices in Dublin and New York – said Japanese drugmaker Kyowa Kirin took part in the latest funding round, joining domestic and international institutional investors.
Three companies have already received investment from Fountain Healthcare's third fund. That includes include France's Inotrem, which is developing nangibotide in phase 2 testing for septic shock, and Dublin-based Priothera, which is developing immuno-oncology drug mocravimod in phase 2b/3 for acute myeloid leukaemia (AML) in partnership with Kyowa Kirin.
Another beneficiary is Dublin biotech Mainstay Medical, which recently claimed FDA approval for its ReActiv8 device for chronic lower back pain.
All told, Fountain Healthcare expects to make up to 10 investments in "predominantly private life science companies" with its third fund, mainly in Europe but also in the US.
The VC's first two funds supported early-round financings some prominent emerging biotechs, including inflammatory disease biotech Inflazome, which was sold to Roche in September in a €380 million deal. Inflazome's lead drugs inzomelid and somalix – both NLRP3 inhibitors – have cleared phase 1 testing.
Others included UK women's health player KaNDy – snapped up by Bayer for $425 million upfront a few weeks ago – as well as drug delivery specialist Chrono Therapeutics and Opsona, focusing on autoimmune and inflammatory diseases, solid organ transplantation and oncology.
Dr Manus Rogan, co-founder and managing partner at Fountain Healthcare and a former executive at GlaxoSmithKline and Elan, said the company's investment strategy "focuses on building a balanced portfolio of companies with complementary risk and return profiles within the life science sector."