Kymriah is first CAR-T cleared for follicular lymphoma in EU
News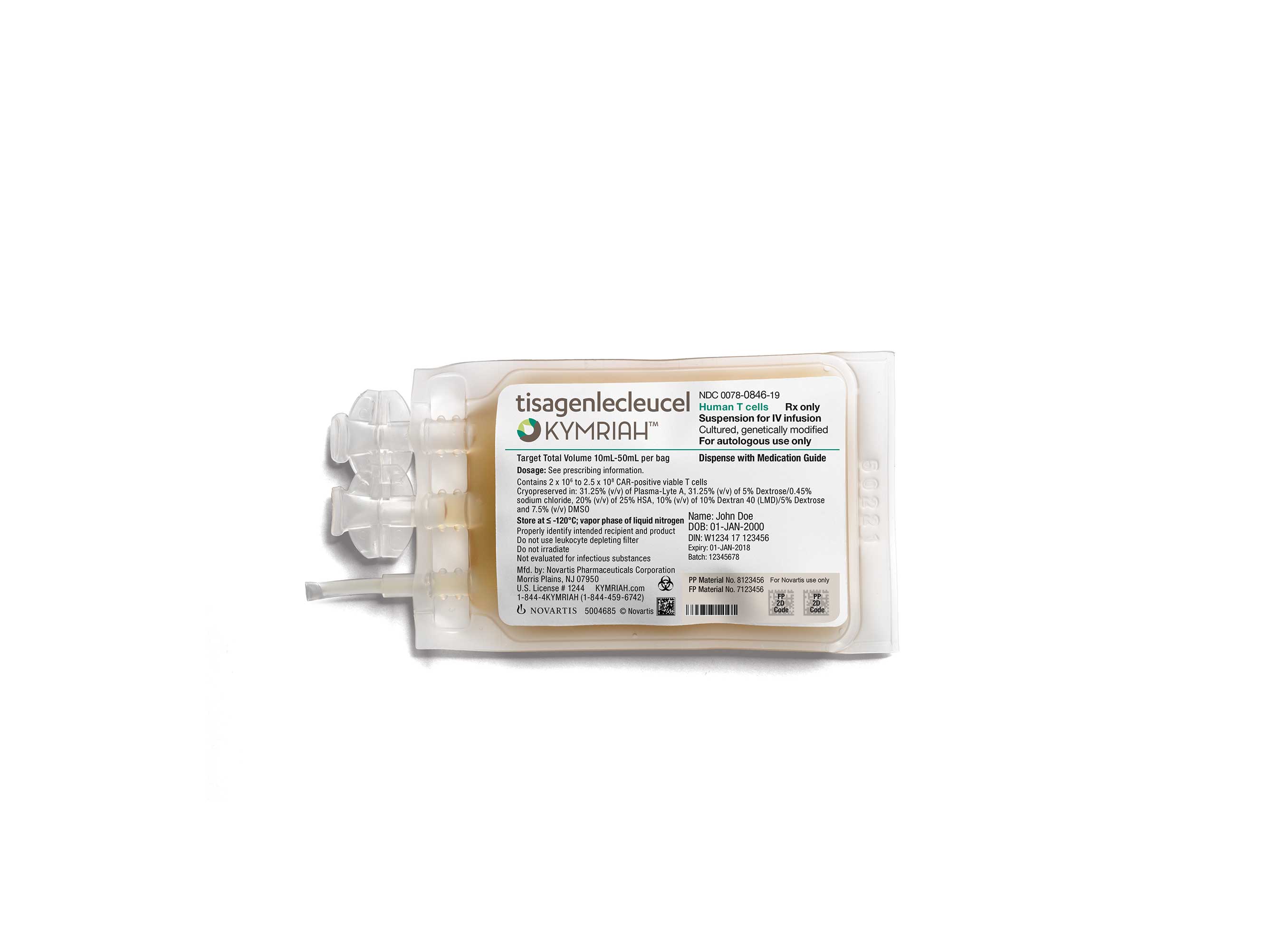 Novartis' CAR-T Kymriah has become the first therapy in the category to be approved for the treatment of relapsed/refractory follicular lymphoma, ahead of Gilead Sciences' rival Yescarta.
Follicular lymphoma is the second most common form of non-Hodgkin lymphoma (NHL), and is a slow developing but incurable disease that represents around 22% of NHL cases.
With each line of treatment, patients become more unresponsive to therapy, and it has a five-year survival rate of only 20% for patients in the third line and later.
The new use is the third for Kymriah (tisagenlecleucel) in the EU and offers patients with grade 1, 2 and 3A follicular lymphoma that has returned after two or more prior treatments a new therapeutic option.
The approval is based on the results of the ELARA trial, which showed that 86% of patients who were treated with Kymriah responded to treatment, including 69% complete responses – in other words, all detectable evidence of the disease had been eliminated.
The treatment effect also seems to be fairly durable, with 87% of complete responders remaining in remission nine months or more after their initial response.
Novartis may have first access to the EU market for follicular lymphoma CAR-Ts, but may not have long on its own as Gilead has already filed for approval of its therapy Yescarta (axicabtagene ciloleucel) in Europe and claimed approval from the FDA for the indication last year.
Yescarta's marketing application is based on the ZUMA-5 study, which found an overall response rate of 92% with the CAR-T including 75% complete responses.
Kymriah was cleared by the FDA for the follicular lymphoma use last year as well, a little after Yescarta, adding to its earlier approvals for diffuse large B-cell lymphoma (DLBCL) and acute lymphoblastic leukaemia.
Kymriah was the first CAR-T to reach the market in 2017, but was closely followed by Yescarta and the two CAR-Ts have been jostling for market share ever since. Last year, sales came in at $587 million and $695 million, respectively.
"With this approval, we are pleased to be able to offer this transformative therapy to more people across the globe living with this advanced blood cancer," said Marie-France Tschudin, Novartis' chief commercial officer.
"With long-lasting responses and a safety profile that allows for flexible administration, we are striving to rewrite cancer survival and alleviate the burden of this disease for patients and the healthcare system," she added.