Key drug in Sanofi's $1.45bn Kymab buyout shows promise in eczema
News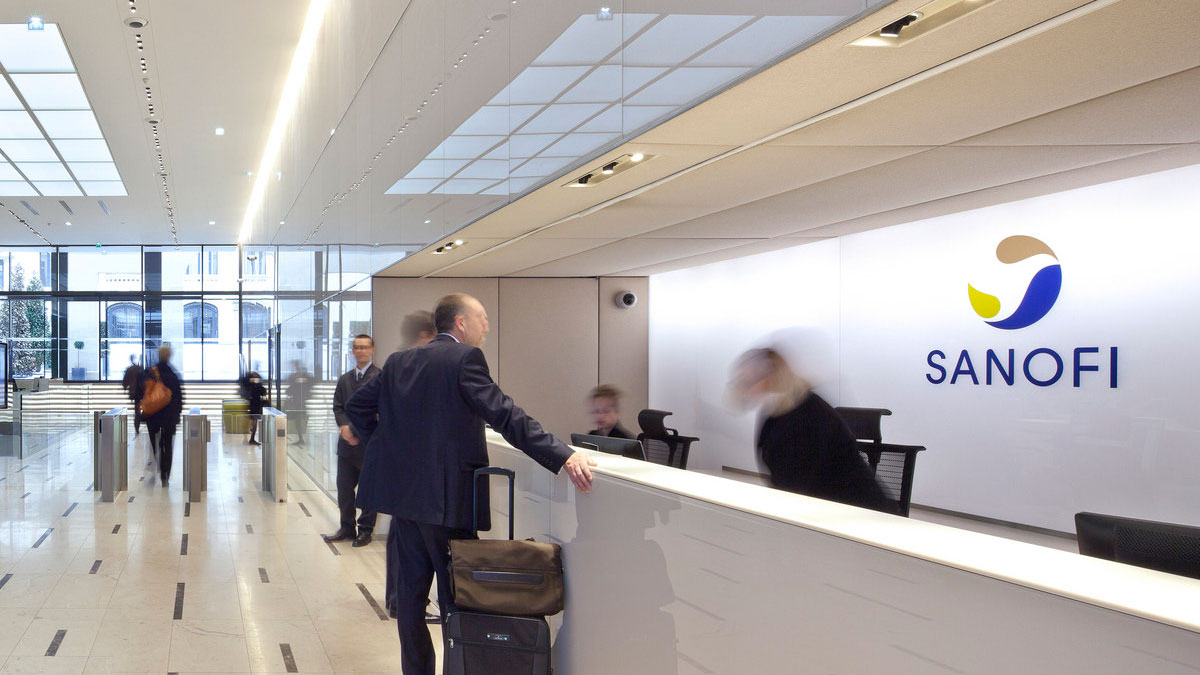 Already a major player in atopic dermatitis with Dupixent, Sanofi looked to expand its position in the category earlier this year when it bought Kymab and its lead drug KY1005 for the skin disorder for $1.1 billion upfront. Now, it says the drug has delivered "exciting" results in a proof-of-concept trial.
KY1005 – now renamed amlitelimab – is one of a handful of new drugs targeting OX40 ligand, an immune system regulator delivered by intravenous infusion once every 28 days. It is also being developed in a subcutaneous formulation.
Last year, Kymab reported top-line data from the phase 2a study in people with moderate to severe atopic dermatitis (also known as eczema) who could not control symptoms using corticosteroids, showing a "clinically meaningful" improvement in symptoms using the EASI scale.
Further details from the study – which involved four doses of either a high or low dose of the antibody over a 12-week period and a clinical assessment at 16 weeks – were presented at the EADV dermatology congress this week.
Patients treated with the low dose of the antibody showed an average 80% improvement in EASI scores at 16 weeks, compared to 49% in the placebo group, a difference which was "nominally statistically significant," according to Sanofi.
The high-dose group actually did less well, with a 70% improvement, although Sanofi said that there was no meaningful difference between the groups with both showing an improvement within two weeks of the first dose.
The lack of a dose response may raise a few eyebrows, but could be explained by the relatively small number if patients in the study (89 across the three groups) and potentially that the low dose is already at or even above the optimal level.
Side effects were reported more often in the low-dose group – 35% versus 17% with the high dose – which also points to a size and statistical power explanation.
Secondary endpoints showed a more encouraging picture. All told, 44% of patients treated with low-dose amlitelimab had clear or almost clear skin according to the validated Investigator's Global Assessment (vIGA) scale, compared to 8% of the placebo group, which was highly significant.
Meanwhile, 59% of patients taking the antibody at that dose had a 75% or better improvement in EASI scores, compared to 25% of the placebo group, with a 90% improvement in 33% and 13%, respectively.
Those EASI improvements are in the same ballpark as the scores seen in phase 2 with Dupixent (dupilumab), an IL-4 and IL-13 inhibitor partnered with Regeneron that has become a mainstay of atopic dermatitis therapy and a blockbuster product.
Amlitelimab's effects also appeared to be durable, with two-thirds of patients who achieved clear or almost clear skin with the antibody maintaining that benefit 24 weeks after the final dose.
Competition is escalating in the atopic dermatitis category with new biologics such as Leo Pharma's IL-13 inhibitor Adtralza (tralokinumab) as well as oral JAK inhibitors such as Lilly's Olumiant (baricitinib), AbbVie's Rinvoq (upadacitinib) and Pfizer's Cibinqo (abrocitinib) – all recently approved in Europe.
In the US, where the safety of JAK drugs is under scrutiny, Incyte's topical therapy Opzelura (ruxolitinib) has just become the first in the class to be approved by the FDA for atopic dermatitis.
Sanofi maintains however that despite the increasingly crowded category atopic dermatitis remains tricky to manage, with individuals having different responses to treatment, and that means a range of therapies is required.
The company is planning a phase 2b trial of amlitelimab, and can now proceed with growing confidence that targeting OX40 ligand is valid strategy.
The data also keeps Sanofi's drug in contention with other drugs in the class, which include Kyowa Kirin and Amgen's KHK4083, which generated positive results in a phase 2 trial earlier this year, and Ichnos Sciences' telazorlimab (ISB 830) which hit the mark in a phase 2b study but has been earmarked for out-licensing.