Kaia Health creates new 'front door' for MSK pain services
News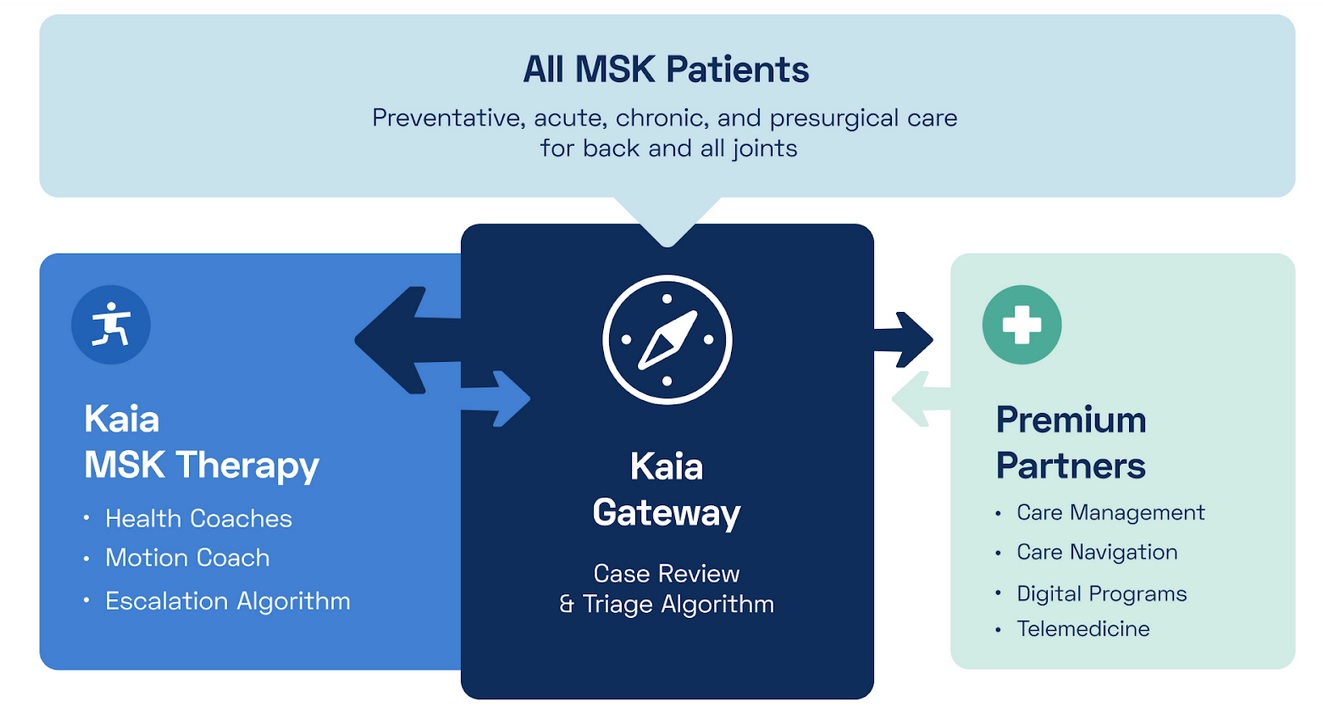 Kaia Health is adding to its offering for patients with musculoskeletal (MSK) pain via a partnership with Premium Partners to create a "front door" for patients in the US.
The Kaia Gateway is accessed via Kaia Health's existing MSK programme.
Pain management is a controversial issue in the US, where there is an ongoing crisis with over-prescription of opioid painkillers.
The search is on for alternatives to these highly addictive drugs, either through new forms of pharmaceutical intervention or using novel approaches such as digital technology.
According to a company statement, Kaia's new gateway uses a clinical triage algorithm to screen each patient and direct those at risk of needing more intense treatment to a medical provider for case review.
An artificial intelligence-enabled escalation algorithm will monitor patients for clinical and behavioural patterns, mitigating the risk of unnecessary elective, and often costly, surgery.
Kaia's technology is based on technology called Motion Coach that uses a smartphone to track thousands of data points on a patient's body and provides real-time exercise feedback.
The new partnership with Premium Partners will also mean a closer relationship with the medical services that patients are referred to.
In the past Kaia Health's coaches refer to other medical services offered by employers.
Using Premium Partners means that medical services will have access to detailed treatment history, including Motion Coach insights and disease progression.
It will also feature other care solutions, including digital intervention, physical training and telemedicine.
Kaia Health said that data from a regional health system deployment showed a 22% net cost saving from medical cost savings and 50% decrease in MSK pain level.
For employers, Kaia Health claims its MSK app has demonstrated more than 20% decrease in medical spend with a 1.6 times – 3 times average return on investment in the first year.
Justin Yang, Kaia Health's US chief medical officer, said that the Motion Coach data will now drive clinical decision make and patient engagement.
He said: "This richer dataset will offer a more informed user case review and allow Kaia Gateway to make better patient choices in the treatment app or via one of our partners."