Kaia app for lower back pain shows its worth in large-scale trial
News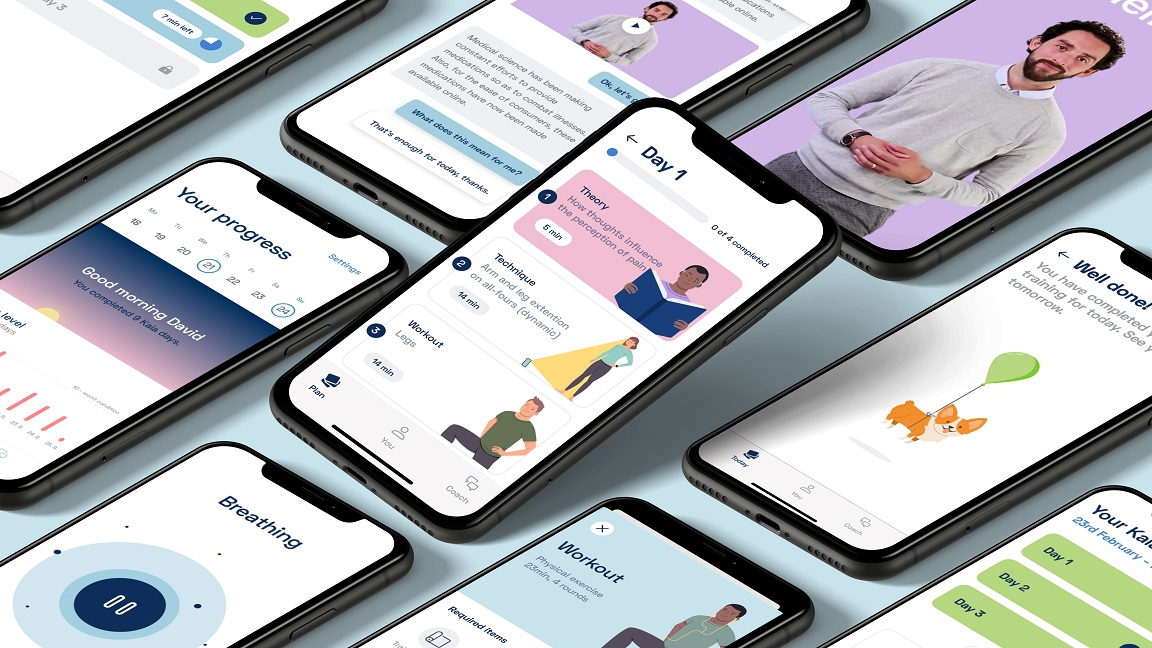 An app combining physical therapy, relaxation exercises and medical education developed by Kaia Health has been shown to improve physical and mental symptoms in people with chronic lower back pain.
The iOS and Android app was put through its paces in a 1,245-patient study reported in the Journal of Pain Research that, according to its developer, is the largest ever trial of a digital therapy against chronic pain.
It features computer-vision technology that locks onto 23 key points on the body to track movements accurately, allowing the app to provide advice on the correct movements and exercises.
The Kaia app reduced pain levels, anxiety, depression and stress, and improved patient-reported wellbeing and body functionality compared to standard treatments left to the discretion of doctors, which could include painkillers, surgery and physical therapy.
It was used as part of an intervention called Rise-uP, which was delivered by GPs and included the use of electronic health records, an algorithm for guideline-based treatment decisions, and teleconsultation between GPs and pain specialists for patients at risk for development of chronic back pain.
The Rise-uP group showed a significantly better pain reduction compared to the control group after three months, with 33% reporting an improvement compared to 14% of a control group that according to the study authors received "relevant active treatment" from their doctors.
Among a group of high-risk patients who received a teleconsultation, there was also a larger decrease in pain intensity for the Rise-uP group – a drop of 43.5% – than control patients  who saw a 14.3% reduction.
Lower back pain is one of the top causes of disability around the world, and according to a 2018 report in The Lancet accounts for 189 million lost working days and $62.4 billion in lost productivity in a year.
"This large-scale study demonstrates the significant benefits for people managing low back pain when using Kaia to deliver a multimodal treatment through a digital device, such as a smartphone," commented Thomas Toelle, head of the pain centre at the Technical University Munich, Germany, and lead author of the study.
"These results add to the growing body of medical evidence that supports the use of digital multimodal treatments for chronic conditions, such as back pain," he added.
New York City-based Kaia Health raised $18 million last year from investors to develop its app, and recently announced a $26 million second-round financing, which included new investment from lead backer Optum Ventures as well as world number one ranked golfer Rory McIlroy.
[embed]https://twitter.com/KaiaHealth/status/1275439499938418692[/embed]