J&J says $30bn Actelion buy on track
News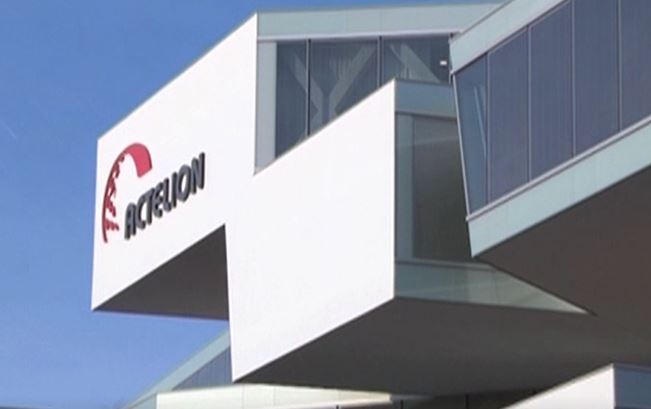 Johnson & Johnson has said its $30 billion takeover of Actelion is on track, declaring its bid to acquire publicly available shares of the Swiss pharma a success.
The deal is set to close in the second quarter of 2017, subject to approval from competition regulators, and will see J&J get access to the Swiss company's big-selling range of treatments for the rare disease pulmonary arterial hypertension.
As the main offer period expired yesterday, J&J held shares corresponding to 77.2% of the voting rights and share capital of Actelion.
The US pharma bought up 73.25% of the voting rights in a tender period ending yesterday at $280 per share, a 23% premium over prices when J&J struck the deal back in February.
J&J declared the tender offer successful and will buy up the remaining shares over a two-week period next month.
As part of the deal, Actelion will spin out its drug discovery operations and early-stage clinical development into a new Swiss pharma company, Idorsia.
Shares of Idorsia are expected to be distributed to Actelion shareholders as a dividend and listed on the SIX Swiss stock exchange. J&J will hold 16% of the spin-out and has rights to increase this holding to 32%.
Sanofi had been in the frame to buy Actelion in December after J&J walked away from talks – but a merger with the French firm fell through.
J&J finally clinched the deal just before Christmas, kicking off what is expected to be a busy year in pharma M&A as pharma companies seek to boost their pipelines.
Takeda bought cancer drugs firm Ariad for $5.2 billion in January and is reportedly preparing for a further acquisition to boost its pipeline.
There are strong rumours that big pharma companies are circling around Bristol-Myers Squibb, which has a depressed share price following the shock failure of its cancer immunotherapy in first-line lung cancer last summer.
Novo Nordisk is also looking to make acquisitions under new CEO Fruergaard Joergensen to shore up its performance as key diabetes drugs come under pressure in the US.