J&J goes after another FDA approval for a cancer bispecific
News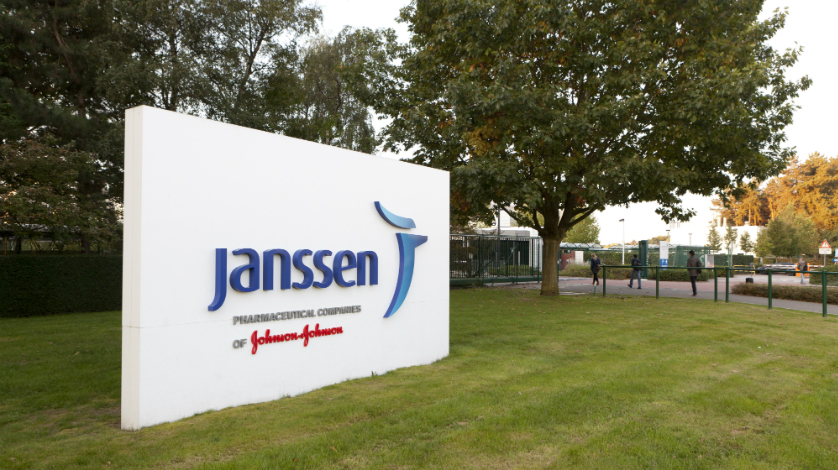 Johnson & Johnson's much-touted crop of bispecific antibodies for cancer generated its first commercial product in May, and the drugmaker has now filed for FDA approval of a second candidate.
The latest to reach the regulatory stage is teclistamab, one of two bispecifics for multiple myeloma in the late-stage pipeline of J&J's Janssen division stemming from its longstanding and fertile collaboration with Danish biotech Genmab.
That alliance also generated Darzalex (daratumumab) – Janssen's $4.1 billion myeloma blockbuster – as well as Rybrevant (amivantamab), its first bispecific which has been approved to treat EGFR-mutated non-small cell lung cancer (NSCLC).
The new double-headed antibody targets both CD3 and BCMA, a target that already features in approved therapies for myeloma, including GlaxoSmithKline's first-to-market antibody-drug conjugate (ADC) Blenrep (belantamab mafodotin).
Since Blenrep made its debut last year, Bristol-Myers Squibb and bluebird bio have also claimed approval for their BCMA-targeted CAR-T therapy Abecma (idecabtagene vicleucel), with a rival CAR-T from J&J – ciltacabtagene autoleucel – now heading for an FDA verdict by 28 February after a three-month delay.
Teclistamab binds to CD3 on T cells and redirects them to BCMA-expressing myeloma cells, with the aim of stimulating an immune attack on the tumour.
Janssen has filed teclistamab for the treatment of patients with relapsed or refractory multiple myeloma based on the results of the phase 1b MajesTEC-1 study, which involved patients who had been previously treated with at least three other lines of therapy.
Updated results from the trial reported at the American Society of Haematology (ASH) congress earlier this month found that after a median follow-up of around eight months, teclistamab achieved an overall response rate of 62% at the recommended dose of 1.5 mg/kg.
All told, 29% of patients had a complete response – including 21% stringent compete responses – while 58% were deemed to have had a very good partial response. The progression-free survival (PFS) rate at nine months was 59%, according to Janssen.
Most patients diagnosed with myeloma will relapse over the course of their disease, so the disease is still considered incurable.
"Despite all the gains that have been made in treating multiple myeloma, the unmet need still remains very high," said Peter Lebowitz, Janssen's head of oncology R&D. "We look forward to working with the FDA in their review of our teclistamab submission."
Teclistamab is a companion bispecific to Janssen's talquetamab, a bispecific antibody that binds to CD3 and GPRC5D, a novel myeloma target. Talquetamab has also shown promise in myeloma in the phase 1 MonumenTAL-1 study, which showed a 70% overall response rate (ORR) with the drug.
The intention is to move the two bispecifics earlier in the course of treatment, both alone and in combination with other drugs in the myeloma armamentarium, which includes proteasome inhibitors, immunomodulatory drugs, steroids, HDAC inhibitors and chemotherapy.
Ultimately, the aim is to extend the time to relapse and prevent tumour resistance developing, in the hopes of effecting a functional cure for the cancer in more patients.