J&J gets Stelara okay in Europe for ulcerative colitis
News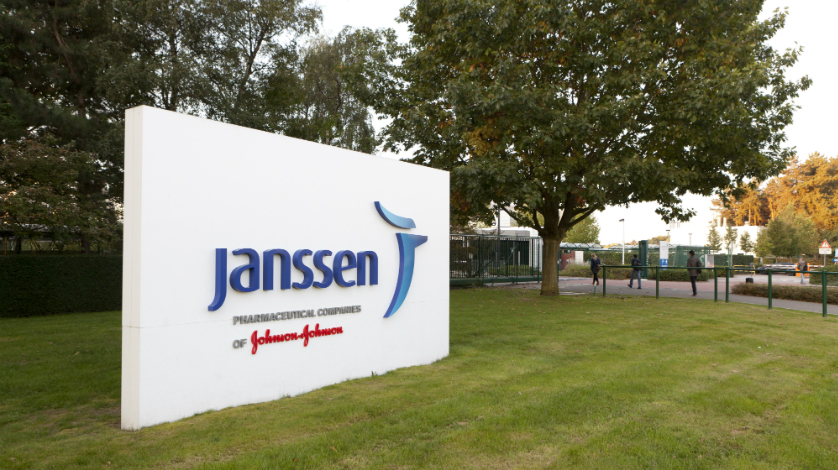 Johnson & Johnson's inflammatory disease drug Stelara has been approved in Europe for ulcerative colitis (UC), a new use for the multibillion dollar blockbuster.
The European Commission cleared Stelara (ustekinumab) for adults with moderately-to-severely active UC, a fourth indication for the drug that is also being reviewed by the US FDA. Stelara can be used to treat patients who have failed to respond to or can't tolerate other biologic therapies for UC.
J&J's pharma unit Janssen said Stelara is the first interleukin-12/23 inhibitor to be approved for UC, an inflammatory bowel disease which affects around 2.6 million people in Europe. It is estimated that current therapies doesn't work in up to two-thirds of cases.
The approval in UC is based on the phase 3 UNIFI study, which showed that Stelara was effective in achieving clinical remission in around 16% of people who couldn't tolerate or failed prior therapy, including TNF inhibitors or Takeda's α4β7 integrin blocker Entyvio (vedolizumab), compared to 5% of the placebo group.
Stelara was first approved for psoriasis 10 years ago, and follow-up indications in psoriatic arthritis and Crohn's disease have kept the drug growing at a healthy pace to reach more than $5 billion last year.
It has proved remarkably resilient, growing another 23% to reach $2.96 billion in the first half of this year despite approvals for new biologics drugs in its main therapeutic categories – including some that have outperformed it in head-to-head trials.
The list of drugs that have outperformed J&J's drug in psoriasis is getting fairly long. It includes IL-17 inhibitors such as Novartis' Cosentyx (secukinumab) as well as new IL-23 inhibitors like AbbVie's recently-approved Skyrizi (risankizumab), although it seems these are making headway more against older TNF blockers than Stelara.
J&J also has its own selective IL-23 inhibitor – called Tremfya (guselkumab) – rolling out for psoriasis, with other indications including UC in late-stage testing.
The company has stolen a march on its biologic rivals with the approval of Stelara in UC, which the company thinks could be a sizeable market for the drug in its own right.
It will have to jostle for market share with other drugs, including Pfizer's oral JAK inhibitor Xeljanz (tofacitinib), which was approved for moderate-to-severe UC last year but has some safety concerns at higher doses, as well as newer drugs like Eli Lilly's experimental IL-23 inhibitor mirikizumab.
Analysts at GlobalData are less confident however, saying shortly after the UNIFI data was presented that Stelara "is expected to have a slow adoption" in UC, adding that "competition in the moderate to severe disease category in UC is expected to intensify over the coming years, making it difficult for Stelara to attain a strong foothold in the…market."
GlobalData says inflammatory bowel disease sales for Stelara will reach $1.5 billion by 2026 in its top seven pharma markets, but $1.3 billion of that total will come from Crohn's disease.