J&J gets first approval for multiple myeloma bispecific Tecvayli
News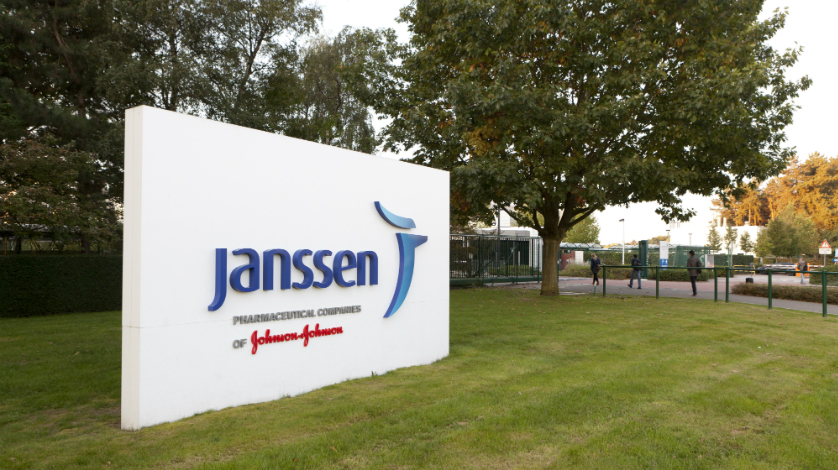 Johnson & Johnson has its first worldwide regulatory approval – in the EU – for Tecvayli, one of two much-anticipated bispecific antibodies the drugmaker has developed for patients with multiple myeloma.
The double-headed antibody binds to CD3 on T cells and redirects them to BCMA-expressing myeloma cells, with the aim of stimulating an immune attack on the tumour, which remains incurable despite a slew of new therapies reaching the market in recent years.
Tecvayli (teclistamab) has been approved by the European Commission for adults with the blood cancer whose disease has progressed after at least three prior therapies, including an immunomodulatory agent, a proteasome inhibitor, and an anti-CD38 antibody, said J&J.
It joins a number of other BCMA-directed therapies for multiple myeloma, including GSK's first-to-market antibody-drug conjugate Blenrep (belantamab mafodotin), Bristol-Myers Squibb/bluebird bio's CAR-T therapy Abecma (idecabtagene vicleucel) and J&J/Legend Biotech's CAR-T Carvykti (ciltacabtagene autoleucel).
The category is getting increasingly crowded, with Pfizer also anticipating approval of its BCMA-targeting bispecific elranatamab in the coming months, with several more multiple myeloma bispecifics coming through the pipeline from the likes of Regeneron, AbbVie, Amgen and Roche.
J&J's first-mover advantage is likely to translate into a market-leading position unless newer drugs can show a significant advantage in safety or efficacy, according to GlobalData, which says the new drug will probably encroach on some of the CAR-T therapies' territory.
Tecvayli's approval is based on the results of the phase 1b MajesTEC-1 study which found that after the bispecific antibody achieved an overall response rate of 63% at the recommended dose of 1.5 mg/kg.
All told, 39% of patients had a complete response, while 59% were deemed to have had a very good partial response with median progression-free survival and overall survival of 11.3 and 18,3 months, respectively.
Teclistamab is a companion bispecific to J&J's talquetamab, a bispecific antibody that binds to CD3 and GPRC5D, a novel myeloma target. Both bispecifics have arisen out of J&J's longstanding alliance with Genmab, which also generated anti-CD38 blockbuster Darzalex (daratumumab).
Talquetamab has also shown promise in myeloma in the phase 1 MonumenTAL-1 study, which showed a 70% overall response rate (ORR) with the drug, and claimed a breakthrough designation from the FDA in June.
A marketing application for teclistamab is also under review at the FDA, with a decision expected later this month or in early September. Tecvayli previously scored a priority medicines (PRiME) designation from the EMA and a breakthrough-therapy tag from the FDA.
Meanwhile, a confirmatory study (MajesTEC-3) is also underway that is comparing the bispecific combined with Darzalex to two other Darzalex-based regimens in patients who have received one to three prior lines of therapy, with results due in 2024.