J&J files lung cancer bispecific amivantamab for FDA approval
News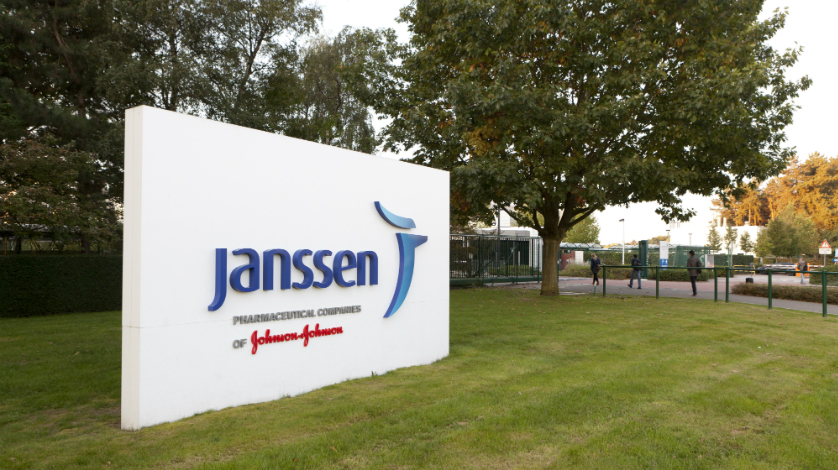 Johnson & Johnson has filed its bispecific antibody amivantamab to the FDA, hoping to muscle into the big market for drugs that are used to treat EGFR-positive non-small cell lung cancer (NSCLC).
J&J's Janssen unit is seeking approval of the drug in a specific patient group – those with exon 20 insertion mutations whose disease has progressed despite first-line chemotherapy.
Janssen has ambitions to expand the use of the drug into the larger EGFR inhibitor market, which at the moment, is led by AstraZeneca's fast-growing EGFR tyrosine kinase inhibitor (TKI) Tagrisso (osimertinib).
Amivantamab (formerly JNJ-6372) is a bispecific or double-headed antibody, combining an EGFR-binding domain at one end with one targeting mesenchymal epithelial transition (MET) factor, which is a common resistance mechanism that can reduce the activity of EGFR drugs.
That means it targets both the primary mutation in this form of NSCLC and the resistance mechanism at the same time, according to J&J, which has previously said it plans to expand use of the drug to "all EGFR-containing tumours", challenging Tagrisso and other TKIs like AZ's older Iressa (gefitinib) and Roche's Tarceva (erlotinib).
Amivantamab is also the first drug to be filed specifically for patients with exon 20 mutations, who don't tend to respond well to current therapies including EGFR inhibitors, and as a result picked up a breakthrough designation from the FDA for this use.
EGFR mutations are some of the most common mutations in NSCLC, and that has driven sales of Tagrisso – the standard of care for previously-untreated EGFR-positive NSCLC – to more than $3 billion last year.
The Exon 20-mutated population is fairly large in its own right, as these mutations are the third most prevalent primary EGFR mutation. That said, they often go undetected, so J&J will have to develop ways to identify suitable patients if amivantamab is to make headway in the market.
In the summer, the drugmaker signed partnered with Guardant Health to seek regulatory approval of a companion diagnostic for amivantamab that will be used to identify suitable patients.
Along with the marketing approval submission, J&J has also set up an expanded access programme, which would allow patients at need to use the drug while the FDA review is underway.
Patients with exon 20 insertion mutations have a median survival of less than 17 months, around half that of patients with other EGFR mutations.
Amivantamab has been filed for approval based on the phase 1 CHRYSALIS study which showed that the drug shrank tumours in 36% of all patients in the study, and 41% of those previously treated with chemo. The median durations of response were 10 months and seven months, respectively.
CHRYSALIS also included an arm that combined amivantamab with lazertinib, an experimental EGFR TKI that J&J licensed from South Korea's Yuhan in 2018, which showed a 100% ORR with the combination in previously-untreated EGFR-mutant NSCLC.
That result prompted J&J to start a phase 3 trial comparing the duo to Tagrisso directly in treatment-naïve patients. Called MARIPOSA, it will compare Tagrisso to lazertinib alone as well as the combination.
Meanwhile, J&J is also exploring the use of amivantamab in patients who have failed TKI therapy and only have chemo as an option.
Both lazertinib and amivantamab – which was developed using technology from Danish biotech Genmab -  have blockbuster sales potential, according to the company.