J&J bulks up in bispecifics with $1.3bn Xencor alliance
News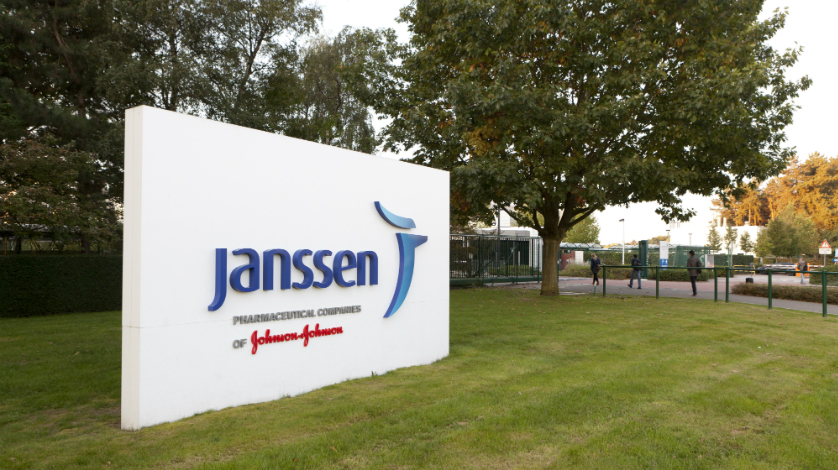 Fresh from claiming its first bispecific antibody approval, Johnson & Johnson has delved deeper into the category with a deal to license a drug for B-cell cancers developed by Xencor.
J&J's Janssen Biotech unit is paying $100 million upfront to Xencor and making a $25 million equity investment in the biotech in return for rights exclusive rights to plamotamab, which targets CD20 and CD3 receptors on cells, and combination therapies.
The deal is back-ended with $1.18 billion in potential milestones, plus royalties, and also covers a series of bispecifics targeting CD28, extending an earlier alliance between the companies signed last December in prostate cancer to also include lymphomas.
Plamotamab (formerly XmAb 13676) is currently in phase 1 testing in patients with CD20-expressing cancers, including chronic lymphocytic leukaemia (CLL), non-Hodgkin's lymphoma (NHL) and B-cell lymphoma.
The drug accounts for $517.5 million of the milestone total, with $670 million earmarked for the CD28 programmes.
Xencor has previously partnered with MorphoSys and Incyte to test plamotamab in combination with their CD19-targeted antibody Monjuvi (tafasitamab) – plus Bristol-Myers Squibb's Revlimid (lenalidomide) – as a chemotherapy-free strategy for relapsed or refractory diffuse large B-cell lymphoma (DLBCL), an aggressive type of NHL.
It's been around two years since Xencor last released clinical data on plamotamab, which is still at the dose-finding stage, but Xencor has said it will have new results from the study in the coming weeks.
At the ASH congress in 2019, the company said it had achieved a response rate of 40% or more at doses of 80 to 170  mcg/kg plamotamab given as an infusion to DLBCL patients, and will soon have data on higher doses and a more convenient regimen.
Under the terms of the deal, Janssen will fund 80% of the development of plamotamab, including a new subcutaneous formulation of the drug which should start clinical testing this year, said Xencor on a conference call.
The drug was previously licensed to Novartis, but the Swiss group ducked out of that arrangement in 2019. Now, its closest competitors include Regeneron's odronextamab, Genmab/AbbVie's epcoritamab, and Roche's mosunetuzumab and glofitamab.
Turning to the CD28 programme, the company acknowledged this has been a challenging target, referring to TeGenero's notorious attempt to develop an agonist antibody against it – called theralizumab – which left patients fighting for their lives in a phase 1 trial in 2006.
That led to CD28 agonists falling out of favour for many years, although latterly interest has resumed.
At the forefront of that renaissance is Alpine Immune Sciences, which reported preliminary results with a CD28 costimulator at this year's ASCO meeting in solid tumours.
Alpine's drug – called ALPN-202 – will be tested alongside Merck & Co's checkpoint inhibitor Keytruda (pembrolizumab) in a trial due to start next year.
Earlier this year, J&J claimed approval for its first bispecific antibody Rybrevant (amivantamab), drug originated by Genmab that to EGFR and MET. It was cleared by the FDA for EGFR-mutated non-small cell lung cancer (NSCLC).