Jardiance gets parity with Farxiga in US as FDA clears use in heart failure
News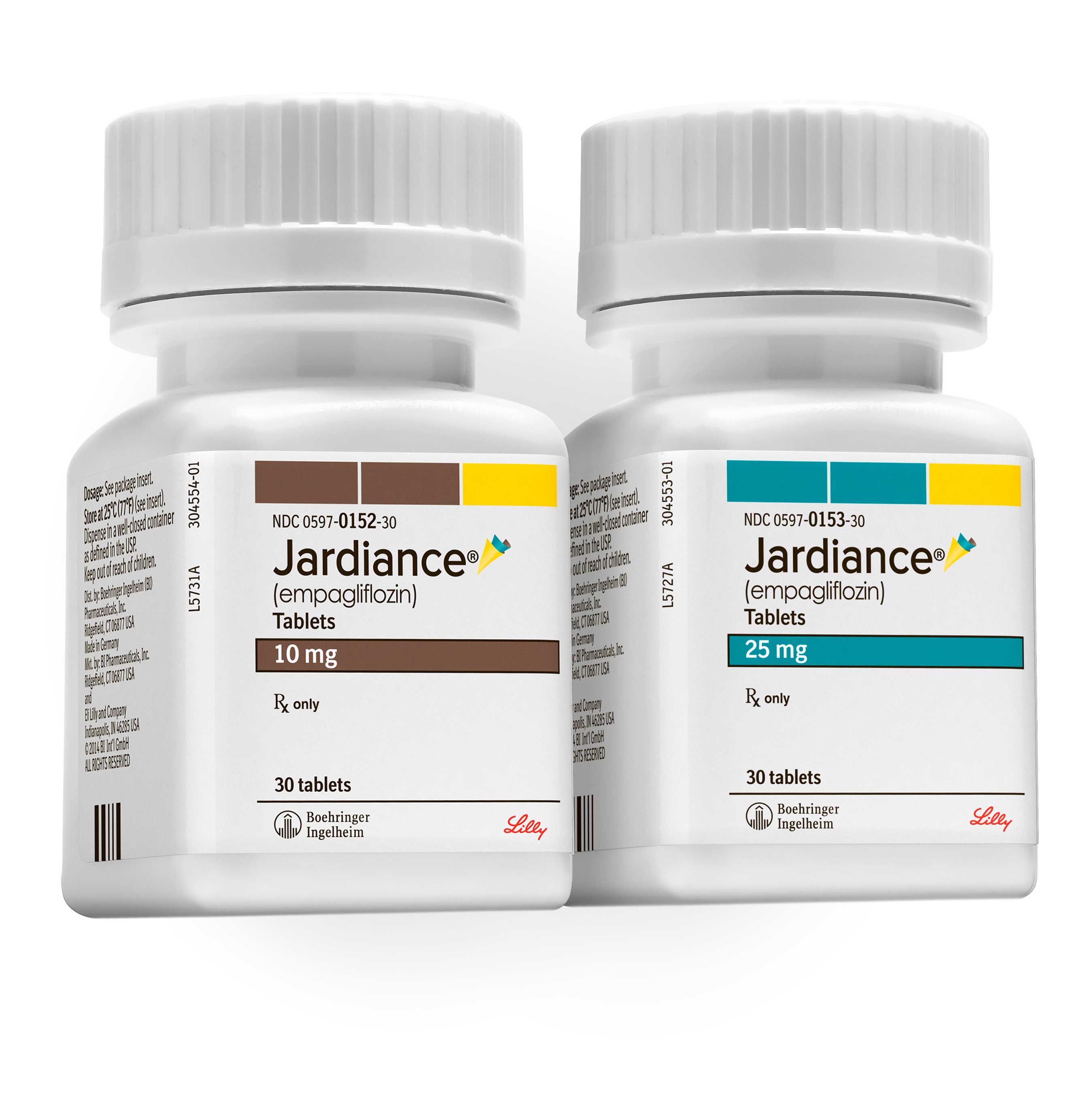 Eli Lilly and Boehringer Ingelheim have claimed FDA approval for their diabetes therapy Jardiance in heart failure with reduced ejection fraction (HFreF), setting up a market tussle with AstraZeneca's Farxiga.
The US regulator has cleared a 10mg daily dose of Jardiance (empagliflozin) to reduce the risk of cardiovascular death plus hospitalisation for heart failure in adults with HFrEF, also known as systolic heart failure, which accounts for more than half of all heart failure cases.
Last year, Farxiga (dapagliflozin) – known as Forxiga in some markets – was the first drug in the SGLT2 inhibitor class to be approved for use in HFrEF patients, regardless of whether they have diabetes.
Sales have rocketed ever since, climbing 30% to almost $2 billion last year, and 60% to $1.36 billion in the first half of 2021.
The heart failure indication has helped the drug close the gap with market leader Jardiance, which made nearly $4 billion in 2020 and claims a 60% market share among SGLT2 drugs, which are widely used to treat type 2 diabetes.
Lilly and Boehringer secured an EMA approval for Jardiance in HFrEF in June, but now AZ's drug has direct competition on both side of the Atlantic.
The approval is based on the results of the EMPEROR-Reduced trial, which showed that Jardiance cut the risk of cardiovascular death or hospitalisation for heart failure by 25% compared to placebo in HFrEF patients. Jardiance is also used to reduce cardiovascular complications in diabetic patients.
The drug also reduced the risk of first and recurrent hospitalisation for heart failure by 30% compared to control. Very similar results were reported in the DAPA-HF study of Farxiga in HFrEF, raising expectations that the benefits could be a class effect.
Heart failure accounts for more than one million hospitalisations every year in the US, according to Lilly.
The company also says there is a pressing need for new treatment options as approximately half of all people with the disease die within five years of diagnosis, and the risk of death increases with each hospitalisation.
GlobalData has said that heart failure could add billions to the sales of the two SGLT2 inhibitors, particularly if they also claim approvals in heart failure with preserved ejection fraction (HFpEF), a hard-to-treat form of heart failure. It predicts that Farxiga will reach peak sales of $9 billion in 2028, with Jardiance forecast to reach $4.6 billion.
Boehringer and Lilly have already reported positive top-line results from the EMPEROR-Preserved study in HFpEF, with full data due to be presented at the European Society of Cardiology meeting later this month.
AZ should also have a readout with Farxiga in the DELIVER trial in HFpEF later this year, but both SGLT2 inhibitors are playing catch-up in HFpEF with Novartis' Entresto (sacubitril/valsartan), which has already been approved by the FDA for this type of heart failure as well as HFrEF.
The agency cleared Entresto despite missing the mark in its phase 3 trial, because there is such a desperate need for drug therapies that can improve the prospects for people with HFpEF.