Janssen to develop Darzalex successor with Genmab
News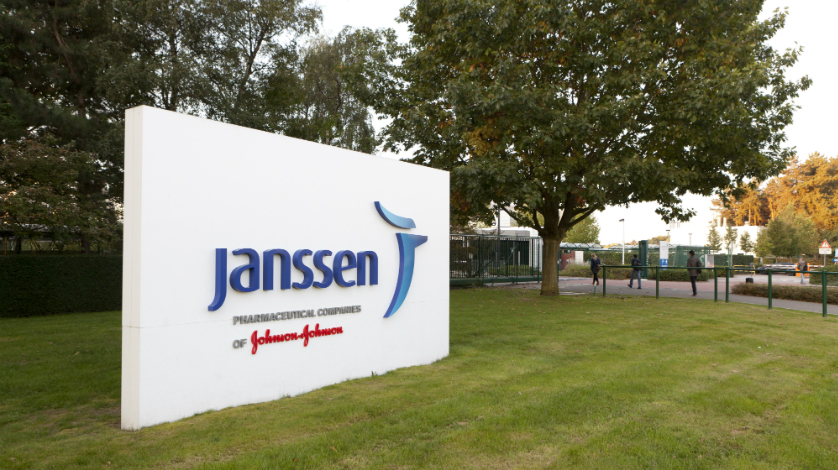 Janssen has signed a licence and option deal with Denmark's Genmab to develop a next-generation drug that it hopes will outperform its already-marketed Darzalex in multiple myeloma, and other indications including lymphoma.
The Johnson and Johnson unit already worked with Genmab to develop Darzalex (daratumumab) to treat multiple myeloma, and is reviving the collaboration to develop a new antibody product for multiple myeloma and diffuse large B-cell lymphoma.
Darzalex is a blockbuster in multiple myeloma with sales of $629 million in the first quarter of this year, up 45.5% on last year's Q1.
Genmab will collaborate exclusively with Janssen on the drug known as HexaBody-CD38, with Genmab funding research and development activities until completion of clinical proof of concept studies in multiple myeloma and diffuse large B-cell lymphoma.
Janssen may exercise its option and receive a worldwide license to develop, manufacture and market HexaBody-CD38. Should this occur, Janssen will pay Genmab a $150 million option exercise fee and up to $125 million in development milestones.
It will also pay a flat royalty rate of 20% on sales of Hexabody-CD38 until a specified time in 2031, followed by 13-20% tiered royalties on sales thereafter.
Should Janssen decide against taking its option, Genmab can continue to develop and market HexaBody-CD38 for Darzalex-resistant patients, and in all other indications except those multiple myeloma or amyloidosis indications where Darzalex is either approved or is being actively developed.
Genmab obtained promising pre-clinical data for HexaBody-CD38, in a panel of multiple myeloma, lymphoma and leukaemia models in the lab.
As its name suggests, HexaBody-CD38 has been created using Genmab's Hexabody technology, which enhances the effect of the "tail" of the Y-shaped molecule.
Improving this "effector function" is one method pharma companies are using to increase the reactivity of their drugs with a patient's immune system, in order to produce a stronger response.
Jan van de Winkel, CEO of Genmab, said: "Encouraging pre-clinical data suggest that HexaBody-CD38 could be superior to daratumumab for certain tumour cell types and may expand and extend the promise of CD38-targeted therapies for more patients with multiple myeloma, lymphoma, leukaemia, and potentially beyond."