J&J preps for FDA panel grilling over depression drug
Johnson & Johnson is "confident" about regulatory reviews of its depression drug esketamine ahead of a likely grilling by FDA experts – even though two of the five trials it is relying on for approval failed.
In May it emerged that esketamine narrowly missed an efficacy endpoint in a phase 3 study in patients aged 65 and older.
And in September J&J's pharma unit Janssen said another phase 3 study in patients with treatment-resistant depression missed its efficacy endpoint.
At the time Janssen's global head of neuroscience Husseini Manji said the combined data from all five phase 3 trials of esketamine, including three other successful trials, should be enough to convince the FDA and other regulators to approve it.
Janssen filed for approval with the FDA in September, teeing up a potential approval in spring next year, assuming the regulator continues to regard it as a "Breakthrough Therapy" and gives a faster six-month review.
And last week the European Medicines Agency began its review of esketamine, setting up a potential approval late next year or early in 2020.
But the issue of the failed trials came up again during a conference call with analysts yesterday as J&J announced its Q3 results.
Glenn Navarro, analyst at RBC Capital Markets asked company representatives how confident they were about the drug's chances of approval during a conference call.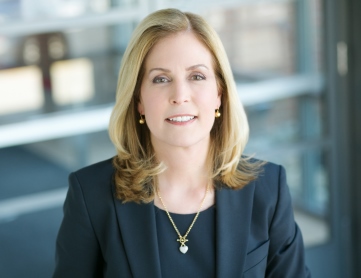 Jennifer Taubert
Jennifer Taubert, chairman of pharmaceuticals at J&J, said the company is "really confident in the totality of our data acquired across our esketamine programme."
"It's really difficult in these types of trials to prove success, as you know, as you take a look across the industry. And we believe that across the totality of our data, we've got a very, very robust program and robust data and are hopeful and optimistic for approval."
Navarro's team is anticipating that the drug will have to go before an FDA advisory panel, which will give non-binding but influential guidance over whether the drug should be approved.
Panels are standard for drugs with a first-in-class or new mechanism of action, she noted. "So, I think, our team is going to anticipate and prepare for one."
"I think, the default is everyone gets a panel, unless the agency says no on that," she added.
Don't miss your daily pharmaphorum news.
SUBSCRIBE free here.