Janssen antibody could be lung cancer breakthrough
News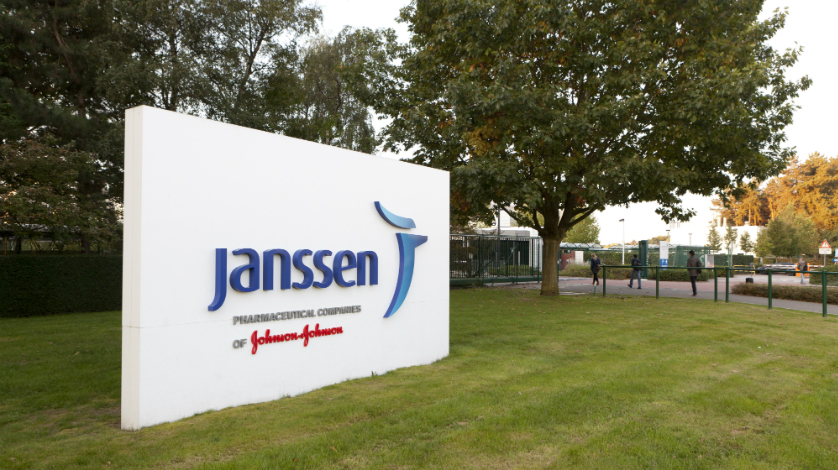 The FDA thinks a dual-target antibody from Janssen could set new standards in treatment for certain patients with lung cancer, whose disease has progressed after chemotherapy and are unlikely to respond to commonly used alternatives.
The regulator said that the Johnson & Johnson unit's JNJ-61186372 (JNJ-6372) could be a Breakthrough Therapy for patients with metastatic non-small cell lung cancer (NSCLC) with epidermal growth factor receptor (EGFR) Exon 20, whose disease has progressed on or after platinum-based chemotherapy.
JNJ-6372 is an EGFR-mesenchymal epithelial transition factor (MET) bispecific antibody that targets activating and resistant EGFR and MET mutations and amplifications.
There are no FDA-approved targeted therapies for patients with lung cancer who have EGFR Exon 20 insertion mutations.
This group of patients have a form of the disease that is generally insensitive to EGFR tyrosine kinase inhibitor (TKI) therapy such as AstraZeneca's Iressa (gefitinib) and Roche's Tarceva (erlotinib).
The FDA reserves Breakthrough Therapy status for therapies that could represent a significant improvement over standard of care – in this case conventional chemotherapy – in either efficacy, safety, or both.
Drugs with this tag get extra support from the FDA during clinical development and it paves the way for a faster six-month review once an evidence dossier has been filed.
The Breakthrough Therapy Designation is supported by data from a phase 1, first-in-human, open-label, multicentre study, which evaluates the safety, pharmacokinetics and preliminary efficacy of JNJ-6372 as monotherapy and in combination with a third-generation EGFR TKI, lazertinib.
This study will determine the recommended dose for patients in a phase 2 trial with advanced NSCLC.
Enrolment into part 2 dose expansion cohorts is ongoing as the study tests JNJ-6732 monotherapy in multiple NSCLC sub-populations with genomic alternations such as those with C7975 resistance mutation or MET amplification.
Production and development of the antibody followed Janssen's 2012 licensing agreement with Genmab for use of its DuoBody technology platform.