Janssen files its first CAR-T therapy cilta-cel in Europe
News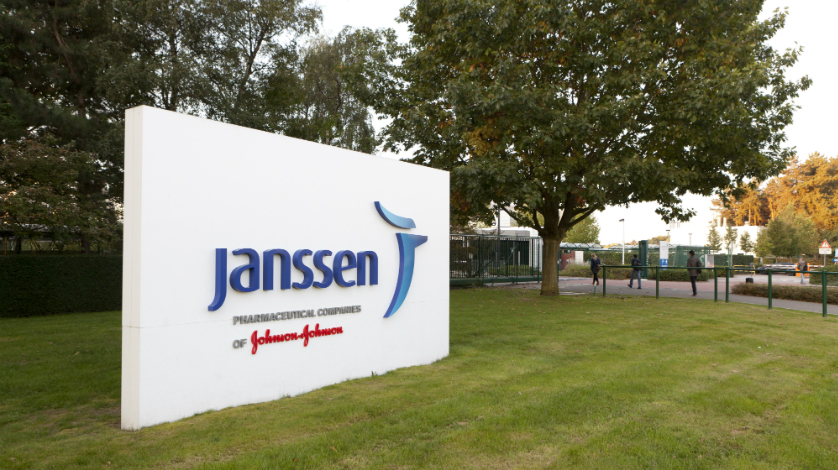 Johnson & Johnson's Janssen unit has filed for approval of its multiple myeloma CAR-T ciltacabtagene autoleucel in Europe, chasing after a rival therapy from Bristol-Myers Squibb. 
The BCMA-targeting CAR-T – also known as cilta-cel – has been filed with the EMA as a treatment for adults with relapsed/refractory multiple myeloma, an incurable form of blood cancer, a few months after it was submitted to the FDA for the same indication.
BMS and bluebird Bio's competing BCMA cell therapy Abecma (idecabtagene vicleucel or ide-cel) was approved by the FDA in March, and was also filed for approval with the EMA, initially with accelerated assessment status although that was switched to a standard review earlier this year.
A decision by the EMA on ide-cel is expected shortly, although Janssen has secured an accelerated assessment for cilta-cel which means it could only be a few months behind – assuming both CAR-Ts get approved.
A rolling submission for cilta-cel with the FDA was also completed earlier this month, setting up a possible approval in the US before the end of the year.
Both Janssen's marketing applications are based on preliminary results from the ongoing phase 1b/2 CARTITUDE-1 study, which found that cilta-cel achieved swift and durable responses in heavily pre-treated multiple myeloma patients.
Updated results reported at last year's American Society of Haematology (ASH) meeting found that 97% of patients treated with a single, low dose of cilta-cel had a positive response, including 67% stringent complete responses and 26% very good partial responses, which investigators described as "quite exceptional".
Analysts at Jefferies have previously said that they think BMS' first-mover advantage with Abecma may not count for much, given what they reckon is an "inferior clinical profile to cilta-cel".
Abecma was given a narrower than expected indication from the FDA as a fifth-line therapy for multiple myeloma, after drugs like J&J's anti-CD38 antibody Darzalex (daratumumab) as well as proteasome inhibitors such as Takeda's Velcade (bortezomib) and immune modulators like BMS' own Revlimid (lenalidomide). BMS and bluebird had been hoping for a label allowing third-line use.
"Despite advances in the treatment of multiple myeloma, there remains a high unmet need, especially for patients whose disease continues to progress," said Peter Lebowitz, head of oncology R&D at Janssen.
Janssen entered into a worldwide collaboration and license agreement for cilta-cel with the drug's originator – China's Legend Biotech – in December 2017.
There is meanwhile a host of other BCMA-targeting drugs angling for a slice of the multiple myeloma market, including GlaxoSmithKline's Blenrep (belantamab mafodotin), an antibody-drug conjugate that was approved for use in patients whose disease has progressed despite prior treatment with an immune modulator, proteasome inhibitor and Darzalex.
Others include Amgen's AMG-429 and Regeneron's REGN5458 – both bispecific antibodies – as well as ADCs from AstraZeneca and BMS.