iRhythm digital heart monitoring service backed by NICE
News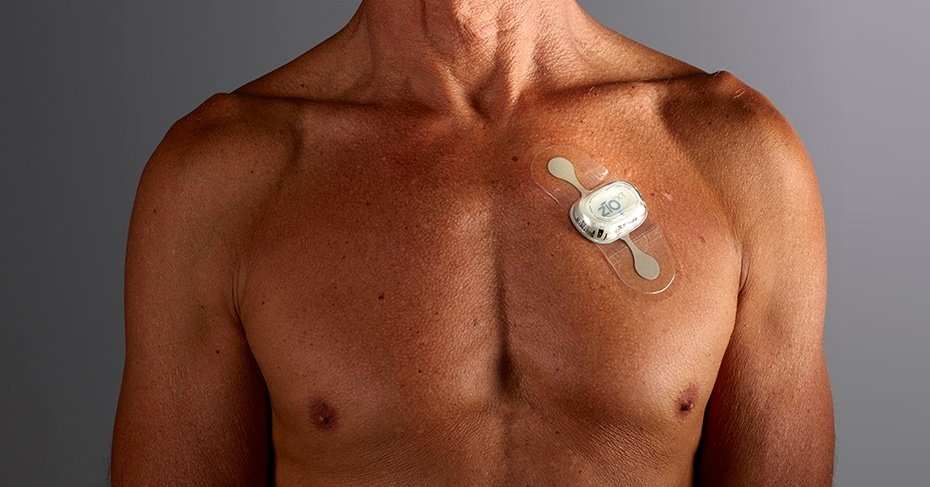 A heart monitor developed by iRhythm has become the first product to be endorsed by NICE in a pilot project covering digital health technologies.
In new guidance, the health technology assessment (HTA) agency has recommended iRhythm's Zio XT service for detecting abnormal heart rhythms – provided NHS organisations that deploy it collect evidence of its benefits.
The wearable electrocardiogram (ECG) patch and associated software has been tested for its ability to detect atrial fibrillation (AF) in high-risk patients, with investigators reporting higher rates of diagnosis and more use of potentially life-saving anticoagulant therapy among users, but also increased demand on healthcare resources.
Zio XT has been recommended by NICE as an option for people with suspected cardiac arrhythmias who would benefit from ECG monitoring for longer than 24 hours, as a lighter, discreet alternative to Holter monitoring, which requires patients to wear several electrodes as well as a bulky monitor.
iRhythm's device is waterproof, so can even be taken into the shower – an important consideration as it is used for up to two weeks, day and night.
NHS patients will have access to Zio XT for three years while more data is collected to address "evidence gaps about its benefit", according to NICE. After that period, NICE will look at the new evidence before making a final recommendation.
Assuming NHS trusts take up the tech, it could be available for more than 150,000 people in the UK, according to the HTA. As it stands, there are more than 1.2 million people with diagnosed AF in the country, and another 500,000 are thought to be undiagnosed.
People with AF are more likely to suffer a stroke, and the risk is much higher in people who are unaware they have the heart rhythm disorder.
Monitoring patients for up to 14 days means that more data from each patient will be available to review, potentially improving its ability to spot arrhythmias.
At the end of the monitoring period, users remove the patch and send it via freepost for analysis using artificial intelligence algorithms, with the findings forwarded to their clinician.
Currently 12 hospital trusts across England are evaluating the Zio XT service, which costs £265 per patient, according to NICE, which says it is likely that Zio XT will be cost saving – or at least similar in cost – to Holter monitoring.
"Throughout the COVID-19 pandemic we have seen a number of cardiac patients avoiding hospitals and suffering in silence, even when experiencing serious conditions such as strokes," said iRhythm's EMEA vice president Justin Hall.
"This has led to a backlog of patients requiring care, putting additional pressure on medical staff and services," he added. "Services like Zio can help ease this backlog, offering clinically-validated services remotely."
Earlier this year, iRhythm won a UK government AI in Health and Care Award for Zio XT, securing funding to trial the service in selected sites across the country over the next three years.