Intercept CEO lays into FDA after NASH drug rejection
News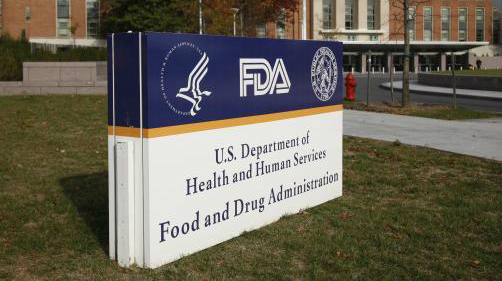 Intercept Pharmaceuticals has accused the FDA of moving the goalposts during its review of a potential blockbuster drug for the fatty liver disease known as NASH following a rejection. 
Shares in the company plummeted by more than 40% on the Nasdaq stock exchange in morning trading following the announcement that the regulator issued a dreaded Complete Response Letter for obeticholic acid. 
Intercept's CEO Mark Pruzanski criticised the FDA's "evolving expectations" for drugs to treat non-alcoholic steatohepatitis (NASH), a disease targeted by several big pharma companies for which there is no approved drug or therapy. 
A decision on obeticholic acid was already overdue as a treatment for fibrosis (scarring) caused by NASH after the FDA twice extended what should have been a faster six-month review of the drug. 
The FDA had postponed an expert advisory committee meeting on the drug because of the COVID-19 pandemic. 
But rather than wait for a non-binding decision from the panel it decided to reject the drug, saying it requires an additional analysis containing further safety and efficacy data from the ongoing REGENERATE study. 
According to Intercept the predicted benefit of the drug based on a surrogate endpoint remains uncertain and does not support accelerated approval in liver fibrosis caused by NASH. 
The FDA has asked for the long-term outcomes phase of the study to continue to support a potential accelerated approval. 
But Intercept's CEO Pruzanski hit back at the decision saying that the FDA had "not communicated" that obeticholic acid was not approvable using an accelerated procedure. 
He added: "We are disappointed to see the determination the agency has reached based on an apparently incomplete review, and without having provided medical experts and patients the opportunity to be heard at the anticipated Adcom on the merits of OCA, which is a designated Breakthrough Therapy. 
"The FDA has progressively increased the complexity of the histologic endpoints, creating a very high bar that only (obeticholic acid) has so far met in a pivotal phase 3 study.  
"On behalf of the hepatology community, we are very concerned that the agency's apparently still evolving expectations will make it exceedingly challenging to bring innovative therapies to NASH patients with high unmet medical need. We plan to meet as soon as possible with the FDA to review the CRL and discuss options for an efficient path forward to approval." 
The decision also has ramifications for the other pharma companies developing drugs for NASH – on the safety front obeticholic acid has already been shown to cause liver damage in a few cases in its already approved indication of primary biliary cholangitis. 
Its label in PBC reflects this concern, recommending doctors give those with severe liver impairment a weekly instead of a daily dose and the FDA may be looking for a lower risk drug.
But the message from the FDA seems to be that it wants to see clearer data on a drug's benefits too, which spells trouble for some of Intercept's competitors too. 
Genfit is one such competitor but its shares already went over a cliff edge last month after a phase 3 trial failure of its elafibranor. 
With Genfit looking less likely to succeed with elafibranor, shares in Inventiva ticked up following the news from Intercept. 
The French biotech emerged as a surprise contender in NASH after its lanifibranor met twin endpoints relating to inflammation resolution and fibrosis in a six-month phase 2b trial. 
Inventiva plans meetings with regulators in the last quarter of this year, and assuming a standard phase 3 trial length, the drug could be launched in 2025 if trials are successful.