Industry group says FDA botched COVID-19 convalescent plasma guidance
News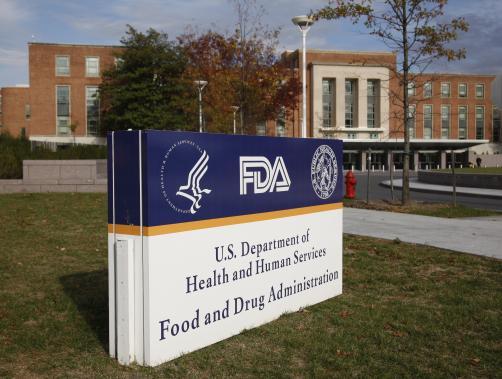 Already under fire for what some view as a premature authorisation of convalescent plasma for COVID-19, the FDA is now being accused of a blunder that could render current supplies unusable.
Bioindustry association MichBio says the FDA's labelling requirements for COVID-19 convalescent plasma (CCP) – which were published alongside the emergency use authorisation – could lead to "hundreds, if not thousands, of in-date, ready to transfuse CCP units across the country being rendered unusable."
The problem lies with the requirement that each unit of plasma includes information on the concentration of antibody titres, something which wasn't required for CCP units collected ahead of the EUA on 23 August.
MichBio adds that while it may be possible to relabel some of these units appropriately, that represents "a monumental undertaking by blood centres, and any transfusion services that have units in-house are unable to relabel them."
Convalescent plasma treatment involves giving COVID-19 patients antibody-rich blood plasma from people who have already recovered from the disease, and has already been used in 70,000 people in the US under an Expanded Access Programme launched in April.
Two US lawmakers – Reps Debbie Dingell (D-MI) and Fred Upton (R-MI) – have already picked up on the issue and have written to FDA Commissioner Stephen Hahn, asking that the FDA "take prompt action to ensure that these requirements do not unduly inhibit patient access to convalescent plasma."
They say that delays to treatment with CCP "could have an impact on patient outcomes, with preprint data indicating that time to transfusion is a key factor correlated with lessening the severity or shortening the length of illness."
The preprint data referred to is a Mayo Clinic study used to support the EUA based on data taken from patients treated with plasma under the Expanded Access Programme.
It's another embarrassment for the FDA, coming after Commissioner Hahn was forced to back-pedal on statements he made during a press conference to announce the EUA last Sunday, particularly that the use of CCP could improve survival in COVID-19 patients by 35%.
"What that means is…in 100 people who are sick with COVID-19, 35 would have been saved because of the administration of plasma," said Hahn.
As it stands, only one or two people out of 100 would be expected to die if they had COVID-19, so the claim makes little sense.
Moreover, the figure is a misinterpretation of data from the Mayo study, which compared plasma with high antibody titres to plasma with low titres, not plasma versus no plasma, and revealed a relative rather than absolute risk reduction – as conceded by Dr Hahn later.
Criticism of the FDA is coming from many sides, including influential Scripps Research scientist Eric Topol, who wants the FDA to hold a second press conference to correct the mis-communication, and believes the credibility of the agency is at an all-time low.
[embed]https://twitter.com/EricTopol/status/1297753608314789891[/embed]
The overblown claims also led to accusations that the FDA was playing politics, and pandering to President Trump's desire to show evidence of progress on COVID-19 as the US election looms, a claim that Dr Hahn also denies, saying "the decision was made by FDA career scientists based on data submitted a few weeks ago."
Nevertheless, the labeling controversy further undermines that credibility and according to MichBio "if not rapidly corrected, will lead to significant delays in transfusion of patients across the country for the foreseeable future, or, put transfusion services licenses at risk for wilfully violating FDA requirements."