India's Breathe Well-being raises $5.5m for diabetes reversal app
News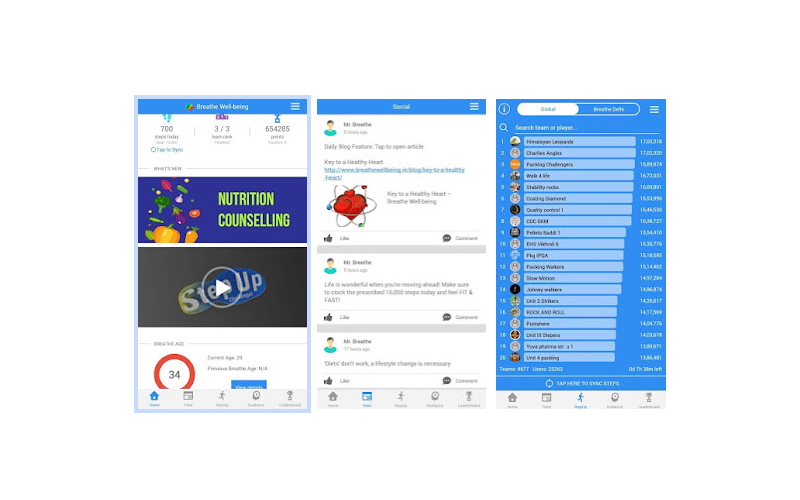 Digital health startup Breathe Well-being has raised $5.5 million in first-round financing, which it will use to scale up a clinical tool it says helps people "prevent, manage and reverse type 2 diabetes".  
The Series A round was led by US venture capital group Accel with participation from General Catalyst and Scott Shleifer, global managing director of hedge fund Tiger Global, which is a highly active investor in privately-held tech firms.
Breathe Well-being was set up in 2020 by ex-McKinsey executive Rohan Verma and Aditya Kaicker, formerly of Accenture, and uses a gamified digital programme to help people with diabetes manage their illness.
The programme is centred around an app – available for Android and iOS devices – that provides personalised advice on daily diet, fitness and stress reduction, whilst tracking steps taken, calories eaten, calories burnt, weight, blood glucose levels, hydration and sleep quality.
It also sets competitive challenges to improve behaviours, provides a forum to interact with other people with diabetes, and access to a personal coach. The app is presented in a gaming style, awarding points as users move towards the goal of reversing diabetes.
According to the company, the app is clinically proven, with 84% of users reducing or eliminating their reliance on diabetes medications, 90% showing a reduction in haemoglobin A1c levels – a measure of blood glucose control – averaging around 1.2%.
That is a remarkable finding, considering a 0.5% change in HbA1c is considered clinically significant. Moreover, Breathe Well-being claims users lose an average of 5.5kg after a 16-week programme.
"We are focusing on enhancing patient experience by scaling our technology platform, strengthening medical and coaching academy, community protocols and game design," said Verma, who serves as chief executive of the company
"This fundraise will also help us ramp up our hiring and marketing efforts… not only for core operations but across the board," he added.
Down the line, the company's  intention is to extend its digital health range to include apps for other chronic diseases including high blood pressure, polycystic ovary syndrome (PCOS) and gastrointestinal disorders.