In shock move, Biogen chief medical officer Al Sandrock will stand down
News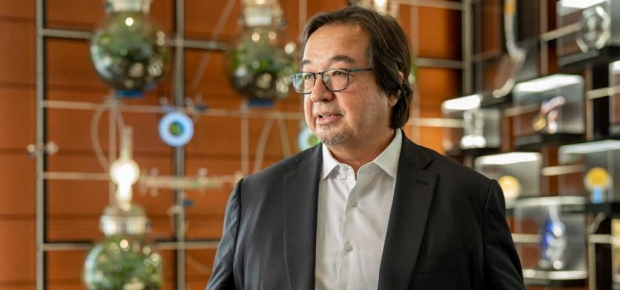 Biogen's chief medical officer Al Sandrock has announced he will retire at the end of the year, ending a 23-year career at the biotech.
The architect of many of Biogen's biggest-selling drugs, Sandrock is bowing out as Biogen is still struggling with the rollout of its controversial new Alzheimer's disease therapy Aduhelm (aducanumab).
He will nevertheless look back at a time at Biogen that included some big highlights, including the development and launch of big-selling multiple sclerosis therapies Tecfidera (dimethyl fumarate) and Tysabri (natalizumab) as well as blockbuster spinal muscular atrophy therapy Spinraza (nusinersen).
There's no question however that Biogen is facing one of its most challenging periods, as sales of those MS drugs are coming under pressure in an increasingly competitive market.
Aduhelm meanwhile is struggling to make any headway in the market – on the back of contentious data and a high price that has payers pushing back against its use – while other pipeline drugs like antidepressant zuranolone and Alzheimer's follow-up lecanemab are not due to be filed until next year.
Sandrock has been thrust into the spotlight by Aduhelm as he has been forced to defend the data for the drug, a composite of two clinical trials that generated mixed results – and were not strong enough to convince FDA advisors that the drug was effective.
In the meantime, with Aduhelm stalled other companies like Roche and Eli Lilly are aiming to leapfrog the drug with their own Alzheimer's drugs, taking advantage of the FDA's decision to approve Biogen's drug on a conditional basis, with confirmatory data coming later.
At 64, Sandrock is approaching retirement age, but his departure at such a critical time for Biogen and Aduhelm will inevitably raise a few eyebrows.
Sandrock said in a statement that he has been "honoured to work alongside the many outstanding professionals helping to advance Biogen's vital mission to develop innovative therapies for people living with serious neurological disorders."
He added that he is "very proud of the Biogen R&D team, and I look forward to the new breakthroughs the company will achieve in the future."
Biogen chief executive Michel Vounatsos hailed Sandrock's vision and dedication, saying that he "inspired a new generation of scientists while helping to grow Biogen from a small biotech firm in Cambridge to a Fortune 500 enterprise."
He added: "Among his multiple achievements, Al has built what I believe is the most talented neuroscience R&D team in the industry and a leading pipeline with approximately 30 clinical programs, including 10 programmes in phase 3 or filed."
Sandrock will be replaced on an interim basis by Priya Singhal, head of global safety and regulatory sciences, while a permanent successor is sought.