In a class first, Merck's Keytruda extends survival in cervical cancer
News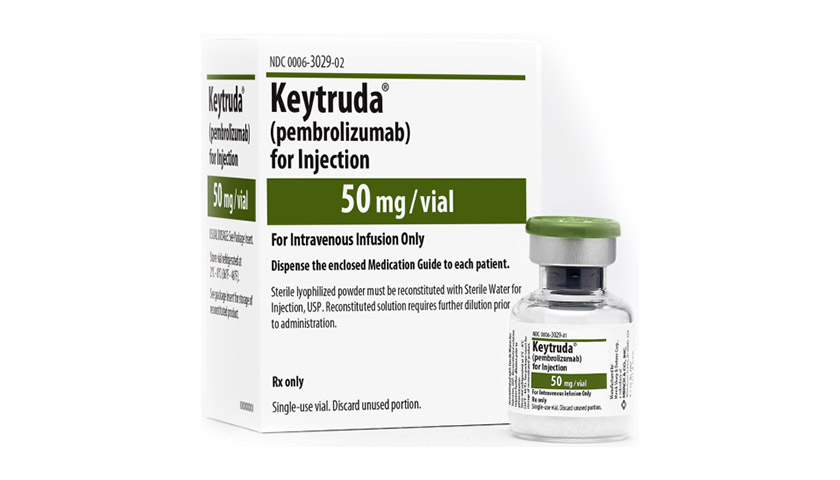 Merck & Co's Keytruda has become the first checkpoint inhibitor to help patients with advanced cervical cancer live longer when used as alongside standard first-line drugs.
Keytruda (pembrolizumab) was given an accelerated approval in 2018 as a second-line therapy for PD-L1-positive cervical cancer, but the new survival data – from the phase 3 KEYNOTE-826 trial – could extend the use of the drug.
KEYNOTE-826 enrolled 600 patients with both PD-L1-positive and PD-L1-negative tumours who were treated with a regimen of Keytruda and chemotherapy, given either with or without Roche's Avastin (bevacizumab).
The Keytruda combination improved both overall survival and progression-free survival – the time it took for patients' cancer to progress – which according to Merck is a first for any immuno-oncology drug. The company hasn't disclosed the data yet, but says it will do so at a future medical meeting.
It isn't clear yet whether Keytruda worked equally well in both the PD-L1-positive and PD-L1-negative patients. If it did, that could result in an update to its label that would allow "all-comer" treatment of cervical cancer, as well as supporting use in treatment-naïve patients.
Crucially, the study could serve another purpose as well, as it should be acceptable as the confirmatory trial needed by the FDA to convert Keytruda's earlier conditional approval as a second-line cervical cancer treatment to a full, permanent license.
The FDA has recently rescinded the conditional approvals awarded to some cancer drugs after follow-up studies failed to back up the mid-stage trials used to support approval.
In April, for example, the FDA's Oncologic Drugs Advisory Committee (ODAC) voted to strip Keytruda of its accelerated approval in gastric and gastroesophageal junction (GEJ) cancer after the drug failed to show a statistically significant improvement in either of two confirmatory trials.
Keytruda is currently the only PD-1/PD-L1 inhibitor approved for advanced cervical cancer, one of the most common tumour types in women with 14,500 new cases diagnosed every year in the US, and 4,300 deaths.
"Despite progress with prevention and screening, cervical cancer continues to be a major health problem, often affecting younger and middle-aged women," said Merck's chief medical officer Roy Baynes.
The five year survival rate for stage 3 (locally spread) and 4 (metastatic) cervical cancer is around 40% and 15%, respectively.
The positive KEYNOTE-826 results keeps Merck ahead of rivals in the checkpoint inhibitor category, including Roche whose Tecentriq (atezolizumab) is in phase 3 study alongside chemo and Avastin due to read out in 2023. AstraZeneca meanwhile is running a trial of Imfinzi (durvalumab) either with or after chemoradiotherapy as a first-line therapy for women with locally-advanced cervical cancer
Sanofi/Regeneron are going after the second-line population with their drug Libtayo (cemiplimab), and last month reported an improvement in overall survival compared to placebo in patients who had progressed after chemotherapy.