IL-17 tailender UCB gets EU OK for bimekizumab in psoriasis
News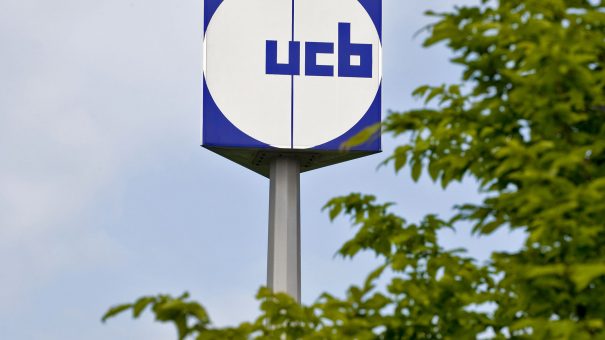 UCB has been bringing up the rear in the IL-17 inhibitor category with bimekizumab, but now has EU approval for the drug and thinks it can mount a stiff challenge to the leaders, including Novartis' big-selling Cosentyx.
The European Commission has cleared the drug as Bimzelx for the treatment of moderate to severe plaque psoriasis in adults, which is its first regulatory approval worldwide and comes six years after class leader Cosentyx (secukinumab) got the go-ahead in the EU.
Cosentyx has since been joined by other IL-17 inhibitors including Eli Lilly's Taltz (ixekizumab) and Bausch Health's Siliq/Kyntheum (brodalumab), but UCB is convinced it can make headway in the market despite its late start.
The Belgian drugmaker's confidence lies in head-to-head studies that pitted Bimzelx against Cosentyx, and found that it was better at achieving complete clearance of skin lesions – known as a PASI 100 response – at both 16 and 48 weeks.
Bimzelx also topped Novartis' $4 billion-plus blockbuster on the proportion of patients with a 75% improvement in skin lesions at four weeks, becoming the first IL-17 drug to outperform another in the same class in psoriasis.
UCB puts the performance of its drug down to its ability to inhibit both IL-17A and IL-17F, while Cosentyx only targets IL-17A . It says there is evidence to suggest that IL-17F is also a key contributor chronic tissue inflammation.
Unusually, Bimzelx has already been pre-approved for NHS reimbursement by UK cost-effectiveness agency NICE, which said that it its costs are likely to be "similar or lower" than Cosentyx and other biologics used for psoriasis.
Analysts at Jefferies think that Bimzelx' profile could drive it to sales of more than $2 billion a year, assuming it also gets approved in follow-up indications  psoriatic arthritis and ankylosing spondylitis.
That would help ease the pain of the forthcoming patent expiries for the Belgian drugmaker's current top-selling product Cimzia (certolizumab pegol), due in Europe this year and in the US in 2024.
Other biologics with blockbuster sales forecasts are also aiming to steal market share from Cosentyx however, and UCB will have to jostle for position alongside newer rivals like AbbVie's IL-23 inhibitor Skyrizi (risankizumab) that also outperformed Cosentyx in comparative trials.
There is also a host of other drugs coming through the pipeline, including orally-active TYK2 inhibitors from Bristol Myers Squibb, Pfizer and Nimbus Therapeutics that could pose a challenge to the current crop of injectable antibodies.
One sign of the difficulties ahead could come from Eli Lilly's decision to abandon a filing in psoriasis for its IL-23 drug mirikizumab – despite also besting Cosentyx in testing – on the grounds that the market has simply become too congested.
That decision may also have stemmed from a desire not to cannibalise Taltz, which has been growing well and pulled in almost $1 billion in the first six months of this year.
Jefferies has previously said that its sales projections for Bimzelx have been capped by a psoriasis market dominated by competitors with large marketing budgets, and speculated that UCB may opt to partner the drug. For now though, the drugmaker is going it alone.
Bimekizumab has also been filed for approval in the US, where a decision is due by 15 October, as well as Australia, Canada, Great Britain and Japan.