IBM Watson joins Moonshot initiative to tackle US veteran cancer
News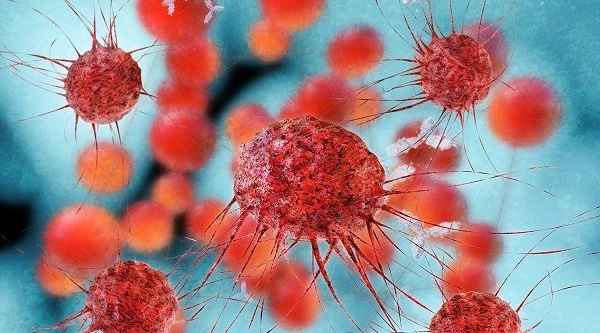 IBM's Watson for Genomics technology is to be used in Joe Biden's Cancer Moonshot 2020 initiative with the aim to specifically target cancer cases in US veterans.
The collaboration, revealed prior to a Moonshot summit held this past Wednesday, will see IBM Watson team up with the US Department of Veterans Affairs (VA) to accelerate access to precision medicine options for veterans.
The VA currently treats around 3.5% of all US veteran cancer patients – the largest group of cancer patients in the country. Unfortunately, access to precision medicine options is limited based on where they live in the US.
"Genetic alterations are responsible for most cancers, but it remains challenging for most clinicians to deliver on the promise of precision medicine due to the sheer volume of data surrounding each decision that needs to be made," said Department of Veterans Affairs Under Secretary for Health Dr. David J. Shulkin. "By applying Watson to this problem, we see an opportunity to scale access to precision medicine for America's veterans, a group most deserving of the best care in the world."
Clinicians will sequence DNA from cancer patients and feed de-identified genetic alteration files into Watson. Watson will then create a report suggesting any likely genetic alterations that could be causing each individual's cancer as well as potential treatment options through the analysis of vast amounts of medical literature.
IBM's cognitive technology is a highly attractive feature to many due to its ability to gather information from various sources in order to compile the best treatment options for patients. The company's most recently unveiled collaboration will see IBM Research Australia team with the Melanoma Institute Australia (MIA) and MoleMap to improve the diagnosis of skin cancer.
"The power of cognitive computing is its ability to ingest, understand and find patterns in massive volumes of disparate data – which is one of the fundamental barriers to precision medicine today," said John Kelly, senior vice president, IBM Research and Cognitive Solutions. "In addition to helping advance clinical care, data and insights from Watson will also be shared with the research community, creating tremendous potential benefits for patients, researchers and society. Watson Health is IBM's own moonshot, and we share the Vice President's vision and goals to advance the fight against cancer through data and collaboration."
The IBM and VA partnership is one of many collaborations announced during the Cancer Moonshot summit, which themselves were revealed alongside the FDA's plans to create a single cancer drug regulation centre.