HIV drug cuts viral load, boosts immunity in Yale study
News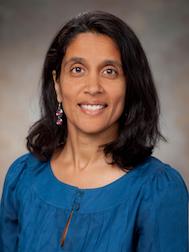 A Yale University study has found ibalizumab reduced viral replication and increased the count of immune cells in HIV patients, raising hopes for a new form of treatment for the disease.
Approved therapies use a cocktail of nucleoside and nucleotide reverse transcriptase inhibitors to prevent viral replication, usually taken as a triple combination in case the virus develops resistance to one of the components.
But ibalizumab has a different mechanism of action, binding to CD4, the main receptor for HIV, inhibiting viruses from entering cells.
It is already approved for multidrug-resistant HIV, and is manufactured by TaiMed biologics under the trade name Trogarzo.
Researchers, supported by the US regulator FDA under the Orphan Products Clinical Trials Grant programme, published their study results in the New England Journal of Medicine.
Yale conducted a single-group, open-label, phase 3 trial enrolling 40 adults with more than 1000 copies of HIV-1 virus per millilitre for whom standard antiretroviral therapies have failed.
In the first week of the study, patients received a loading, 2000 mg dose of ibalizumab delivered intravenously, in addition to their currently failing regimen.
Through week 25, patients received 800 mg of ibalizumab fortnightly, combined with an individually optimised background treatment.
The researchers found that after the first seven days on ibalizumab, 83% of patients enrolled in the study already experienced a decrease in viral load.
After six months, the viral load levels of 43% of patients was less than 50 copies per millilitre while half of all the study patients had their viral load dropped to 200 copies.
As a way of comparison, HIV is typically undetectable below levels of 40 to 75 copies.
[caption id="attachment_45879" align="alignleft" width="86"]

Brenda Emu[/caption]
Brinda Emu, Yale University assistant professor of medicine, and the co-author of the study said: "These patients had extremely advanced HIV and resistant virus with limited options."
"To see viral suppression in a significant percentage of these patients at six months is heartening. The result represents a much-needed new mechanism of action for patients who have highly resistant HIV."
Simultaneously researchers noted a significant increase in CD4 T cells, which are an immune system strength marker.
While several HIV drugs target the virus quite effectively, there has not been a new class of HIV drugs approved to combat the disease in the last 10 years.
As the first monoclonal antibody approved to treat HIV, the drug has now also proved a promising option for individuals who have tried several other drug therapies and it could be considered for patients that have multi-drug resistance given the efficacy seen in this study.