Hungary will deploy Brainomix AI stroke software nationwide
News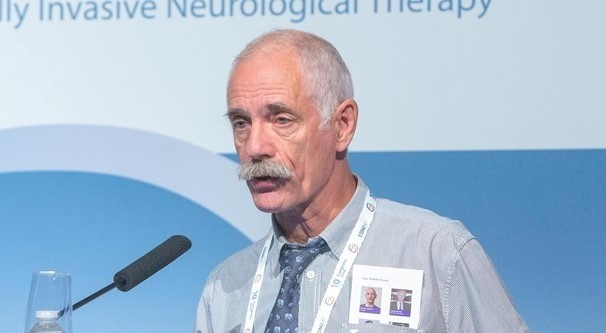 UK medtech company Brainomix has claimed its first national contract – from Hungary – for its artificial intelligence-based platform used to improve diagnosis and treatment of people with suspected stroke from medical images.
The platform, called e-Stroke, is already deployed in hundreds of hospitals across the UK, other countries in Europe and Asia, as well as the US, but this is the first time that it has been the subject of a nationwide tender, according to the Oxford-based company.
The award – which is backed by funding from the EU – means that the suite of digital tools will be deployed across all 28 stroke centres in Hungary as part of a national push to improve the care of stroke patients.
It follows an earlier EU grant that funded the installation of e-Stroke in 10 hospitals in and around the Hungarian city of Pécs, said Brainomix.
The platform provides real-time interpretation of brain scans to specialist and non-specialist clinicians, in order to guide treatment and transfer decisions for stroke patients, allowing more patients to get the right treatment at the right time.
It includes a mobile app that doctors can use to share brain scans securely with specialists at other hospitals, for example if a second opinion is sought.
A study presented at the World Stroke Congress last year showed that implementation of e-Stroke reduced door-in-door-out (DIDO) times by more than an hour, and tripled the number of stroke patients achieving functional independence.
The deployment of the toolkit in Hungary has been spearheaded by Professor István Szikora (pictured above) of the National Institute of Mental Health, Neurology, and Neurosurgery (OMIII) in Budapest.
"Each year, more than 20,000 stroke patients are admitted to hospitals across Hungary," he said. "e-Stroke has been shown to enable faster treatment times facilitating better patient outcomes, as experienced in single sites here in Hungary and reported in other countries, including the UK and Poland."
According to Brainomix, e-Stroke is now used in over 330 hospitals in 30 countries. The company raised $21 million last December to fund the continued rollout of the platform for stroke, as well as to develop the AI for new therapeutics, such as lung fibrosis and cancer.