Trump's boasting overshadows supply deal for COVID-19 drugs
News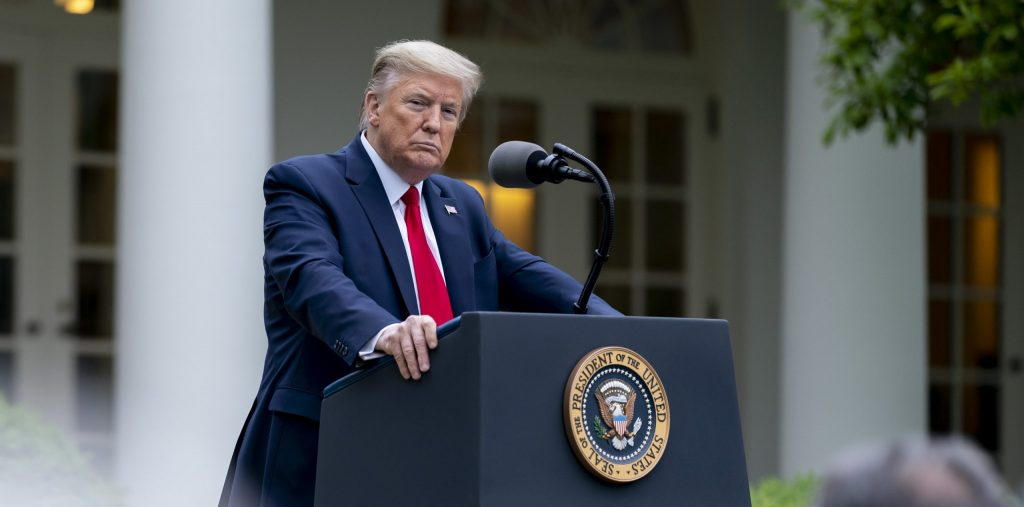 President Trump's big agreement with a new US drugmaker to supply drugs for COVID-19 has been overshadowed by his admission he is taking hydroxychloroquine as a preventive measure.
The landmark $354 million agreement with Virginia-based start-up Phlow Corp to supply generic drugs and active pharmaceutical ingredients ties into Trump's narrative of repatriating drug manufacturing to the US and reducing reliance on foreign suppliers, mainly in India and China.
What dominated the headlines however was Trump's statement to reporters that he has been taking hydroxychloroquine prophylactically for "about a week and half" – even though medical advice is that the drug could be unsafe.
At the moment there is no evidence hydroxychloroquine is effective against the coronavirus, but it has known side effects including potentially damage to the heart.
Hydroxychloroquine was granted emergency use authorisation by the FDA in March after Trump backed it as a "game-changer" in the pandemic. Shortly after, the President said: "What do you have to lose? Take it."
In April, the FDA issued a warning about the risk of cardiac arrhythmias in some patients, reiterating that it should only be used in selected cases where there is serious medical need.
At the press conference yesterday Trump claimed that many frontline healthcare workers in the US are also taking the drug to ward off the coronavirus, and when asked for his evidence of the drug's benefits responded: "I get a lot of positive calls about it."
Around 20 studies are underway to see if hydroxychloroquine and related drug chloroquine – which are usually prescribed to treat malaria and inflammatory disease lupus – can have an impact on COVID-19, but it hasn't been shown to be effective in any trials yet.
The World Health Organisation (WHO) – now facing the threat of further cuts to its US funding as a spat with Trump over its response to the pandemic gathers pace – has said it has received reports of severe harm in people self-medicating with the drug.
Hydroxychloroquine may well be one of the medicines that will be produced by Phlow, which has been given the task of creating a strategic stockpile of essential drugs and ingredients, according to a New York Times report.
The FDA estimates that around 40% of finished drugs sold in America – and about 80% of APIs – are made overseas.
The $354 million contract – awarded by the Biomedical Advanced Research and Development Authority (BARDA) – could be expanded to $812 million over 10 years, says the NYT, and would make it one of the biggest grants ever made by the agency.
At the moment it's not clear why the award went to a brand new company, rather than tapping into the established drugmakers already operating within the US market.
Phlow's chief executive is Eric Edwards, previously co-founder of Kaléo. According to its website, the company will focus on domestic production, using continuous rather than batch manufacturing technology, and is guaranteeing "completely transparent" pricing.
Feature image courtesy of whitehouse.gov