Highlight Therapeutics trials second-line melanoma combo after immunotherapy fails
News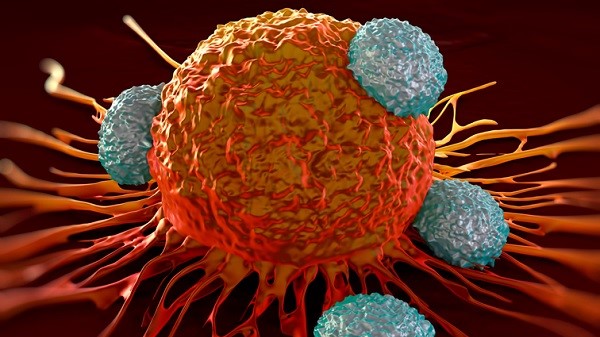 Cancer immunotherapy has set new standards in care, with some impressive responses in those patients lucky enough to respond.
But many patients still do not respond to therapies such as Merck & Co's anti PD-1 therapy Keytruda (pembrolizumab), or go on to develop progressive disease, and pharma companies are looking for new second-line therapies.
Spain's Highlight Therapeutics is attempting to get patients with melanoma to respond to Keytruda by combining with its RNA-based cancer therapy in patients with melanoma who have progressed despite treatment with PD-1 therapies such as Keytruda or BMS' rival Opdivo (nivolumab).
A collaboration with US-based Merck, known as MSD outside North America, will focus on a phase 2 combination of Highlight's lead drug BO-122 and Keytruda.
The trial, named Spotlight 203, will test the combination of stimulation of the innate immune system by injecting BO-112 into the tumour, combined with systemic administration of pembrolizumab in patients with unresectable stage III or IV disease.
The trial's primary endpoint will be measured by standard criteria, defined as the percentage of patients achieving a complete response.
Secondary endpoints are disease control rates, duration of response, progression-free and overall survival, as well as safety, tolerability and pharmacokinetics.
A total of 40 patients are planned to be enrolled. The sample size for a subsequent randomised portion of the study will be determined based on efficacy results.
The melanoma follows a phase 2a clinical trial that began at the end of June in patients with advanced stage solid tumours, also in combination with Keytruda.
Marisol Quintero, CEO of Highlight Therapeutics, said: "Spotlight 203 is designed to address the high unmet need of patients with unresectable stage III or IV melanoma who have failed anti-PD-1 therapy. Phase 1 data suggest the potential of BO-112 to sensitise the immune system against the tumour, including enhanced sensitivity to anti-PD-1 treatment.
"Based on clinical and pre-clinical studies, we believe intratumoral BO-112 has the potential to overcome resistance to anti-PD-1 therapy."