Healthy.io extends smartphone UTI kit roll-out in UK
News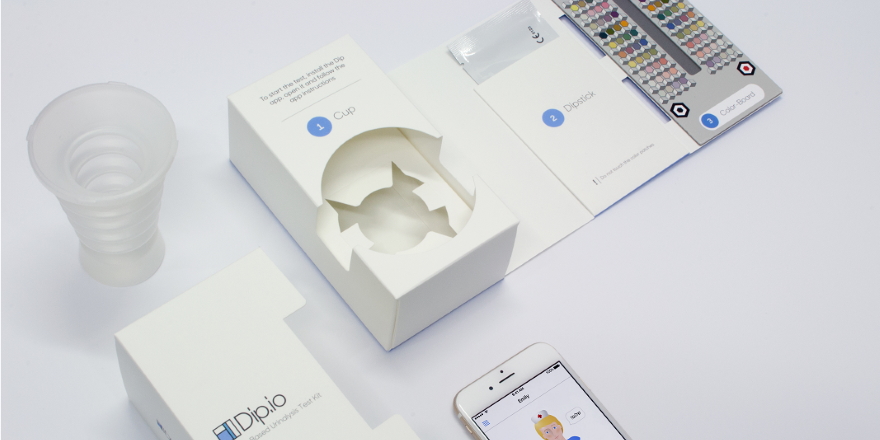 A smartphone app and diagnostic kit that can help women diagnose urinary tract infections (UTIs) at home is being rolled out via Day Lewis pharmacies across the UK, after an initial launch through Boots.
The bundle – which can also be accessed online – makes it possible for patients to get a diagnosis and a prescription for prescription-only drugs without having to book a GP appointment, says its developer Healthy.io.
The Dip UTI test kit combines the traditional dipstick test used by GPs and cup to collect a urine sample with a coloured panel that can be used to get a diagnosis via the smartphone app. It is the only home urinalysis kit with US and EU approval, says the Israeli start-up.
Dip will be available through Day Lewis' 285 pharmacies, adding to the hundreds of Boots pharmacies stocking the product, as well as distribution via Boots' online store.
"Women will now be able to get a kit from any Day Lewis pharmacy in the UK,  where a pharmacy advisor will ask a few questions to make sure a home-based test is appropriate. If it is, the kit will be available for purchase at a cost of £10," explains the company.
"After the user completes the test, she visits any participating pharmacy where a specially trained pharmacist will assess her condition based on the test results and symptoms," it adds.
If the test and symptoms indicate she has a bacterial infection, the pharmacist will be able to supply a three-day course of prescription-only medicine without the need to see a GP, at a cost of £15. There will be no charge if the test is negative.
In July, Healthy.io said it had partnered with the NHS in England on a pilot trial across 38 pharmacies to explore whether Dip can reduce the need for clinician visits for UTIs, which account for more than 10 million visits a year across the UK.
It has also started a study with NHS England and East Midlands Academic Health Science Network (EMAHSN) to assess whether the test can provide women with quicker relief from symptoms, reduce complications due to delayed treatment, and prevent over-use of antibiotics.
Healthy.io raised $60 million in a Series C financing a few months ago to help fund the rollout of Dip as well as other new products such as a kit for chronic kidney disease, currently being studied in a 15,000 person screening programme in the Netherlands.