US health insurer will not fund Biogen, Eisai's Alzheimer's drug Aduhelm
News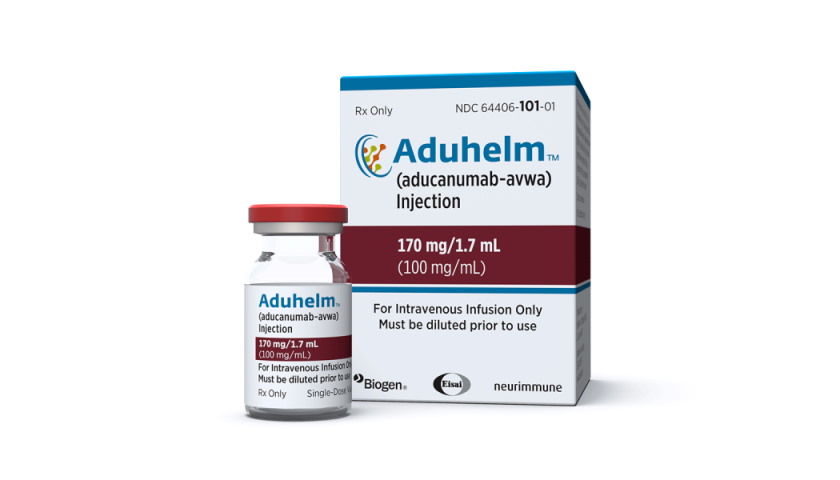 Health insurer Excellus BlueCross BlueShield has said it will not cover treatment with Biogen and Eisai's new Alzheimer's disease drug Aduhelm because it has not been shown to be medically effective.
The company – said to be the largest health insurer in New York – said in a statement that Aduhelm (aducanumab) remains an investigational drug, even though it was approved by the FDA in June for Alzheimer's, according to a media report.
It is one of the first insurance companies to break cover and say outright that it will not provide coverage for the drug, which costs $56,000 per year at wholesale acquisition costs (WAC), as well as related requirements like MRI scans.
Other insurers – including big players like UnitedHealth – have indicated they are waiting for the outcome of a review of coverage by the Center for Medicare and Medicaid Services (CMS) before taking a decision, and that could take several months.
Biogen reported sales of just $2 million for Aduhelm on its second-quarter results call, on which chief executive Michel Vounatsos fire a broadside at critics, saying that every day that passes means around 1,000 people in the US move from the early-to-moderate or severe stages of Alzheimer's and become ineligible for treatment with Aduhelm.
The decisions follows announcements by the Cleveland Clinic and Mount Sinai Centre for Cognitive Health that they would not administer the drug, and shortly after the Department of Veterans Affairs (VA) said it would not include Aduhelm in its medicine formulary.
All three have cited what they claim is unproven efficacy for the anti-amyloid drug, as well as the risk of adverse events, notably the risk of amyloid-related imaging abnormalities (ARIAs) – brain swelling or bleeding that usually does not cause symptoms but can be serious.
The VA said that "given the lack of evidence of a robust and meaningful clinical benefit and the known safety signal, we recommend against offering this agent to patients with Alzheimer's dementia (mild or otherwise) or mild cognitive impairment".
The drug also cannot be "promoted or detailed by pharmaceutical sales representatives" to VA doctors or clinics.
VA facilities will be able to request the drug in certain circumstances, and Biogen said it welcomed that a "pathway to access" is available to some VA patients.
Criticism of Aduhelm's approval has been levelled at the FDA on a number of issues, including its decision to approve the drug on contradictory data and relying on a surrogate biomarker – clearance of amyloid – that critics say hasn't correlated with clinical benefit in other studies.
Acting FDA commissioner Janet Woodcock has also called for an independent investigation into the relationship between agency staffers and Biogen executives during the process that led to the approval of Aduhelm.