Rows between Downing Street and Simon Stevens damaging NHS, say MPs
Public 'bickering' between Downing Street and NHS England chief Simon Stevens is damaging an NHS already at risk of "catastrophic failure", according to a new parliamentary report.
The House of Commons Public Accounts Committee (PAC) said that the Department of Health, NHS England and the prime minister's office are failing to give joined-up guidance at a time of extreme financial pressure, and recent crossed words in public deepened the split.
The PAC's report comes after a winter of overflowing A&Es, which according to leaked figures saw the worst ever performance for January against the four-hour emergency department waiting target.
In January The Times newspaper reported that Downing Street aides had expressed irritation at NHS England's chief executive Simon Stevens being 'unenthusiastic' about making further savings.
When questioned about the finances of the NHS at a public evidence session held by the PAC, Stevens  contradicted government claims that the health service had received more funding than it had asked for, saying this was 'stretching it a bit'.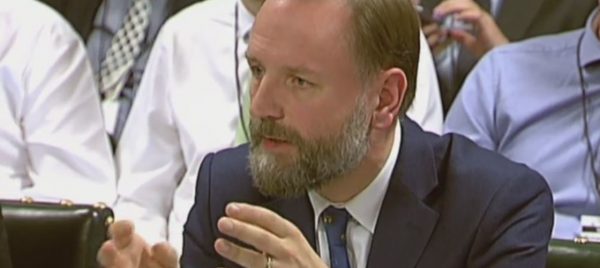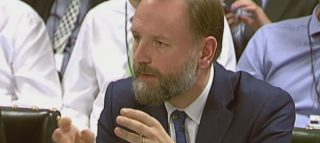 Independent analysis has shown that the NHS has been hit by falling bed capacity in hospitals, rising demand and cuts to social care services – leading to patients becoming stuck in hospital longer than necessary.
In its report on the sustainability of the NHS, the PAC said the Department of Health has resorted to raiding capital budgets earmarked for long-term projects to finance the day-to-day running of the health service.
There is also a lack of public confidence in the transformation plans drawn up on a local basis by NHS organisations.
NHS England and the care improvement body NHS Improvement have said that a 4% efficiency target will be hard to meet.
"The Department, NHS England and NHS Improvement are asking local bodies to solve multiple problems and deliver a range of priorities, without a proper understanding of what they can realistically achieve. Transformation under such pressure is hard to achieve," said the PAC.
The committee made a series of recommendations on steps forward. Its chair, Labour's Meg Hillier, said: "Few trusts feel they have a credible plan for meeting the financial targets they have been set by government."
The government should set out a "transparent recovery plan" targeting NHS bodies and health economies in severe financial difficulty.
Meanwhile in areas where new "sustainability and transformation plans" STPs have fallen short, NHS England and NHS Improvement must explain how they will support improvements in services.
The committee also called for a report by July on how NHS finances are affecting patient care.
The Department of Health said the hospital sector had £1.3 billion more compared with the same time last year.
An NHS England spokesperson agreed with the committee's analysis of the pressures facing the NHS, saying it would set out a "realistic and agreed game plan" for the next two years by the end of March.
The Chancellor Philip Hammond is also expected to announce some extra funding in his budget next week for either health and/or social care services, though this almost certainly won't provide a long-term answer to the financial problems.
Don't miss your daily pharmaphorum news.
SUBSCRIBE free here.