Healios begins trials of mental health app for schoolchildren
News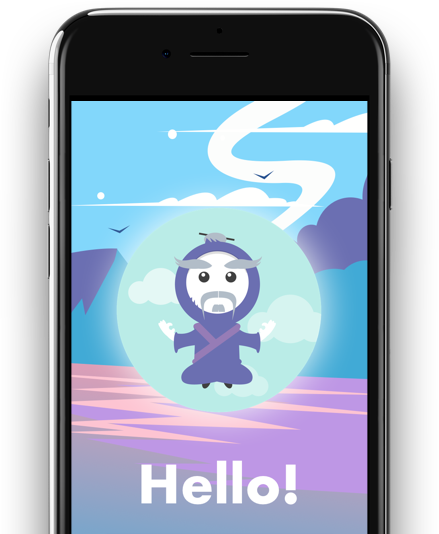 Digital health firm Healios is beginning clinical trials of ThinkNinja, an app designed to help children with mental health problems.
ThinkNinja is aimed at helping young people aged 11 to 17 years old with their mental health, emotional wellbeing and resilience, and supports symptoms of anxiety and low mood.
The product is the first in a series in development from Healios, and aims to provide instant access to high-quality, early intervention care for young people, especially for those who are struggling with their mood.
The trial will test ThinkNinja with 5,000 school children across schools in Madrid, Devon, Hampshire, Somerset and Derbyshire.
Healios said ThinkNinja has been built by technical, design, and clinical experts, guided by young people.
The app uses a learning algorithm to develop a deeper understanding of the user, through asking a series of clinically related questions.
It is designed as an early intervention to help with the stresses that life throws at all teenagers, from exams to relationships and dealing with social interactions.
ThinkNinja can pick up on behaviours that fuel anxiety and low mood and then help the user develop new behaviours and coping strategies to face their fears.
If the young person's mental health worsens, the app will also detect risky behaviours such as suicidal thinking and support the young person to reach out for urgent help.
ThinkNinja was not designed to replace human clinicians but to help young people manage and cope better.
But the hope is that the app will help reduce the burden on schools and NHS mental health services.
Richard Andrews, founder and CEO of Healios, said: "With the app's artificial intelligence engine, it automatically adjusts to support the young person with evidence based clinical techniques if they have developed symptoms of anxiety or low mood. With its learning algorithms, 24/7 accessibility and gamification appeal, ThinkNinja is designed especially for today's digital-native generation."
Ms Helen McKay, senior assistant headteacher at St Mary's Catholic High School in Chesterfield, Derbyshire said: "ThinkNinja is an exciting innovation from Healios and one that complements our existing wellbeing support services to help increase access to evidence-based interventions required by young people through a channel that we know they love to engage through. We're thrilled to be part of the clinical study to pilot this new app."