GSK, Verily-backed Galvani starts trials of bioelectronic arthritis therapy
News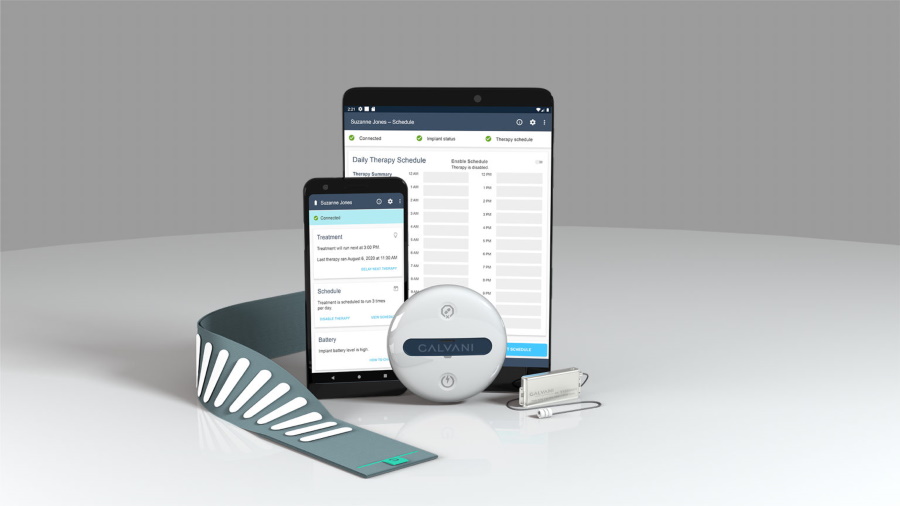 The first patient has been treated with an implantable bioelectronic device developed by Galvani Therapeutics, set up by GlaxoSmithKline and Alphabet's Verily Life Sciences in 2016.
A rheumatoid arthritis patient has become the first of five to be implanted with the wireless device in the UK study – using keyhole surgery at the NHS Greater Glasgow & Clyde Health Board in Scotland last November – in a first step towards treating chronic diseases by modifying nerve signals to organs in the body.
In the last month, the device was activated, marking the start of the treatment after a period to make sure the device was stable and well-tolerated.
Galvani is using its device to stimulate the splenic nerve, which sends signals to the spleen. Lab studies have suggested that this type of stimulation can alter immune cells made in the spleen switching them from a pro-inflammation to an anti-inflammation state.
The spleen is the largest lymphatic organ in the body, and the hope is that the reprogrammed immune cells will migrate to areas affected by rheumatoid arthritis and dampen down the inflammatory response.
The first subject had the device implanted in a procedure lasting around an hour, with the neurostimulator attached to the wall of the body cavity in the abdomen.
The delivery of electrical pulses is programmed by the treating physician using an app, and patients can monitor and control their therapy and charge their implant wirelessly.
Galvani is now preparing for a larger US study in 28 people with rheumatoid arthritis that will run at sites in Texas, Alabama and New York City. In that trial, patient will be randomised to the Galvani device or sham stimulation.
The device is being developed initial for patients with rheumatoid arthritis who do not respond well to current treatments like disease-modifying antirheumatic drugs (DMARDs) and biologics, or who suffer side effects that limit their use.
GSK was an early mover in bioelectronics, setting up a dedicated research unit in 2012 and launching a $50 million fund to support startups working in this area a year later, plus a $1 million prize fund for promising research projects.
Partnering with Verily to form Galvani was a major milestone in the path to making bioelectronic therapies a reality, allowing work to start on miniaturising the neurostimulator and the development of the controlling software.
Now, the start of human trials now means that the technology could be just a few years away from the market.
Other pharma players are also getting involved in the bioelectronics sector, including Astellas which bought Iota Biosciences in a deal worth up to $429 million in 2020, taking control of its ultrasound-powered implantable neurostimulator technology.