GSK unveils plan for life sciences cluster at Stevenage campus
News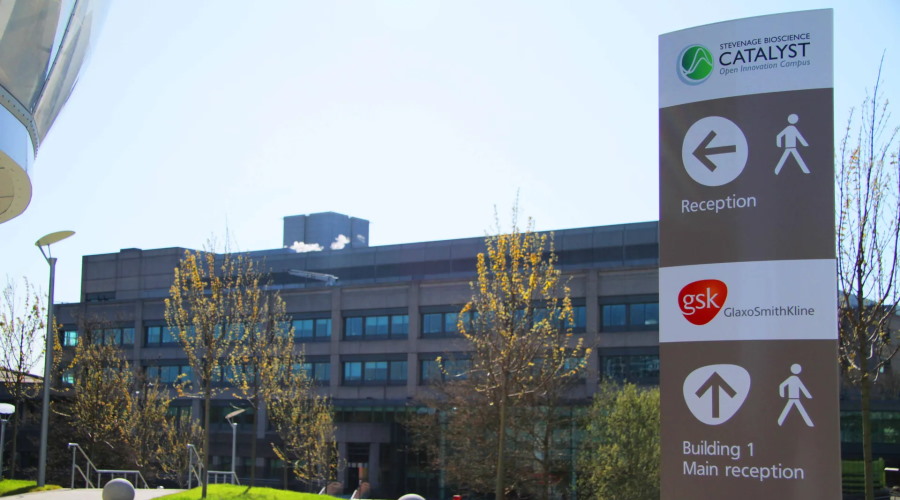 GlaxoSmithKline wants to sell more than a third of the space at its R&D campus in Stevenage, UK, to a new bioscience cluster that it says could become one of the largest in Europe.
The drugmaker says it is seeking a development partner for the project, and hopes to unlock £400 million ($553 million) in private investment to build the hub, which it thinks could create around 5,000 jobs over the next five to 10 years.
The plans for the cluster have been drawn up in collaboration with the UK government, local authorities and the Stevenage Bioscience Catalyst, which has already helped to attract more than 40 companies to the area that collectively have raised around £1.6 billion in funding.
The Stevenage campus is one of GSK's two main R&D sites, and also houses the Cell and Gene Therapy Catapult, set up in 2012 with government funding to bridge the gap between scientific research and full-scale commercialisation.
GSK says it hopes to have a development partner in place for the project later this year and start work on the project – which could provide 100,000 square metres of new floorspace for commercial life sciences R&D – in 2022.
"Our goal is for Stevenage to emerge as the top destination for medical and scientific research by the end of the decade," said GSK's senior vice president for medicinal science and technology Tony Wood.
Stevenage is located within the heart of the UK's 'golden triangle', extending between London, Oxford and Cambridge, which houses the lion's share of the country's life science companies.
Last year, a report from New London Architecture (NLA) called for government assistance to help transform the triangle into a "super cluster", saying there was a lack of affordable space due to competing commercial interests in the area that have driven up rents.
GSK's decision comes during a buoyant period for the UK life sciences sector, which attracted a record £1.6 billion ($2.2 billion) in financing in the three months to end-May, ranking third worldwide after the US hubs in Massachusetts and San Francisco. according to figures from the BioIndustry Association and Clarivate.
It also comes hard on the heels of the UK government's long-awaited 10-year plan for life sciences, setting out its plan to keep the country at the forefront of the sector.
The latest announcement comes as GSK has been battling activist investor Elliott Management, which has accused the drugmaker of underperforming for several years and called for a shake-up of senior management.